Visions of Vizcaya: A Passion for the Past, by Ian Simpkins
About the Speaker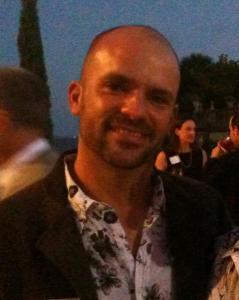 Ian Simpkins is Chief Horticulturist at Vizcaya Museum and Gardens. He holds a B.S. in Horticulture from NC State University, and his tenure in public horticulture covers almost 20 years and 5 hardiness zones. He is responsible for developing and overseeing the Museum's horticulture and urban agriculture programs, including restoration and interpretation of the gardens and natural areas. Prior to his appointment at Vizcaya in June 2007, Mr. Simpkins held the position of Executive Director at Shofuso Japanese House and Garden in Philadelphia. He has served on the boards of the Tropical Arborist Guild, Greater Philadephia Gardens, is a recipient of the Chanticleer Foundation and JC Raulston Fellowships, and is currently Vice Chair of the Historic Landscapes Section of the American Public Gardens Association and serves on the Horticulture Advisory Committee of The Kampong, National Tropical Botanic Garden.
About the Great Homes and Gardens Lecture Series
Escape February's chill and immerse yourself in the stories of luscious garden estates.
Tuesday, February 3: A Visit to Château du Grand-Lucé: Restoring and Decorating a Great Country House, by Timothy Corrigan
Thursday, February 12: A Tradition of Change: How The Huntington Embraces History and Modernity, by Jim Folsom
Thursday, February 19: Visions of Vizcaya: A Passion for the Past, by Ian Simpkins
Thursday, February 26: Naumkeag: Garden Conservation as Fine Art, by Lucinda A. Brockway
Sponsored By

Visions of Vizcaya: A Passion for the Past, by Ian Simpkins