An Evening with Friends and Fashion
After a brief overview of the exhibition, Dr. Anton Fedyashin will explore the historical and political context of American-Russian relations during Henry Middleton's post as American Minister to Russia in the 1820s and 30s.
Dr. Rosalind Blakesley will place the portraits assembled in the Middleton album in the history of Russian portraiture during this era. Blakesley will emphasize how Russian painters navigated their own position between pan-European engagement and local and national identities. 
This program is presented in partnership with the Carmel Institute of Russian Culture and History at American University.

Program Timeline
5:30-6:20 p.m. Self-guided touring of the mansion and Friends and Fashion
6:30-8 p.m.      Program
Angie Dodson: welcome and overview of Friends and Fashion
Dr. Anton Fedyashin: historical and political context: US-Russia relations, 1820s-30s
Dr. Rosalind Blakesley: the history of Russian portraiture
Discussion and Q&A with all speakers
8-8:30 p.m.      Curators on station in Friends and Fashion 
Book signing with Dr. Rosalind Blakesley. The Russian Canvas: Painting in Imperial Russia 1757-1881 is available in the museum shop.
About the Speakers
Anton Fedyashin is Associate Professor at American University's Department of History and Director of the Carmel Institute of Russian Culture and History. He received his BA from St. John's College in Annapolis, MD, where he studied the Great Books.  He completed an MA at Harvard University in Russian, East European, and Central Asian Studies and went on to defend his doctoral dissertation at Georgetown University.  He teaches Russian, Soviet, and European history. His articles have appeared in the Journal of Cold War Studies, Kritika: Explorations in Russian and Eurasian History, Revista de Instituciones, Ideas y Mercados, The Historian, Perspectives on History, and The Russian Review. He is the author of Liberals under Autocracy: Civil Society and Modernization in Late Imperial Russia, 1866-1904 and is currently writing his second book Superpower Subconscious: The Cold War and the Spy Novel.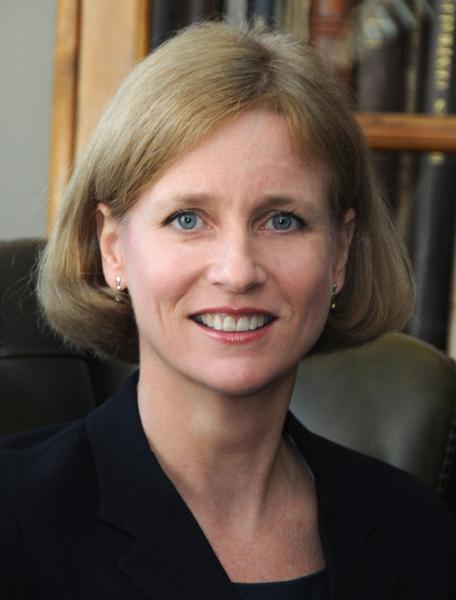 Rosalind Polly Blakesley is Reader in Russian and European Art at the University of Cambridge, a Fellow of Pembroke College, Cambridge, and a founder and co-director of the Cambridge Courtauld Russian Art Centre. She has curated exhibitions in London, Moscow and Washington DC. She is also a Trustee of the National Portrait Gallery in London, where she curated and wrote the catalogue for the acclaimed exhibition Russia and the Arts: The Age of Tolstoy and Tchaikovsky in 2016.
Blakesley is the author of many books and articles on the Arts and Crafts Movement and on Russian art, including The Russian Canvas: Painting in Imperial Russia, 1757-1881 (2016); From Realism to the Silver Age: New Studies in Russian Artistic Culture (co-editor, 2014); Russian Art and the West (co-editor, 2007); The Arts and Crafts Movement (2006); An Imperial Collection: Women Artists from the State Hermitage Museum (co-editor, 2003); and Russian Genre Painting in the Nineteenth Century (under her maiden name of Gray, 2000).
Angie Dodson is the director of learning and engagement and co-chair of the exhibitions program at Hillwood Estate, Museum & Gardens.  She holds BA in art history from the University of Florida and an MAT in museum education from the George Washington University. Dodson made her way through art museums, history centers, and historic houses before arriving at Hillwood in 1999. Since then, she has participated in leadership studies at the Getty Leadership Institute and through National Arts Strategies. She is a frequent guest lecturer on matters of interpretation and re/invention, and in museum studies/material culture graduate programs in the Washington area.
An Evening with Friends and Fashion