Christian Dior: Couture for Modern Living 
This is the second program in the Grace of Monaco: Princess in Dior lecture series.
Christian Dior opened a new haute couture salon in 1947 when the devastation of World War II was still visible and palpable throughout Europe. Dior's first collection, dubbed the New Look, created a post-war bombshell that resurrected Paris as the epicenter of fashion. The romantic, historicized, feminine silhouette implied a safe and modern future. Explore the astonishing success of the house and its elegant designs with impeccable workmanship. Learn more about the international dissemination of the Dior style by manufacturers, buyers and, importantly, a private, elite clientele of influential women moving within international circles, such as Princess Grace of Monaco, who relied upon the house for their impeccable style, a legacy that continues today.
HYBRID PROGRAM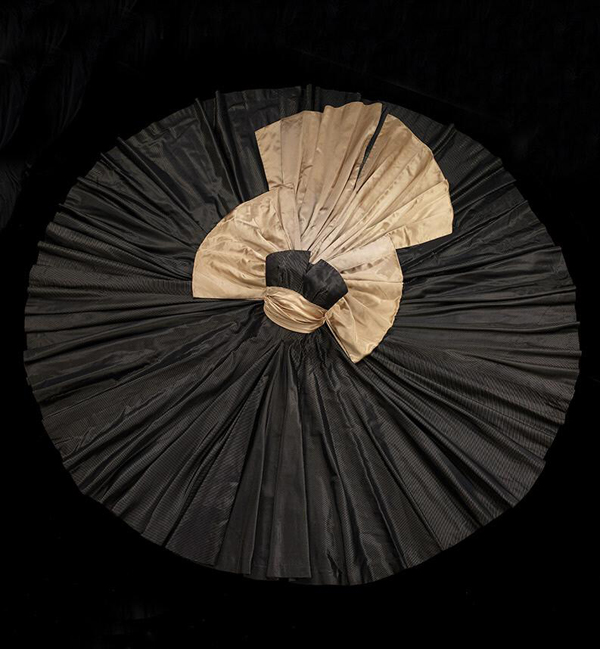 This lecture will be presented in the theater in the Ellen MacNeille Charles Visitor Center, and will be livestreamed via Zoom. Visitors can submit questions for the speaker from any location. 
Proof of full vaccination against COVID-19 is required to attend this onsite program at Hillwood. Patrons must display a physical or digital copy of their vaccination card/record and a government-issued ID, such as a driver's license with the same name upon arrival at the program. Ticket purchasers are responsible for communicating these rules to whomever they provide tickets. The vaccine requirement also applies to speakers and staff.
Click here to see how Hillwood is following the latest health and safety guidance.
IN-PERSON TIMELINE
5:30–6:30 p.m. | Explore Hillwood
•    Enjoy the mansion,  gardens, greenhouse, and Grace of Monaco: Princess in Dior  
•    Find the perfect memento from your visit at the museum shop
6-6:30 p.m. | Members-only wine and cheese reception. Join today!
6:30–7:30 p.m. | Lecture 
7:30 p.m. | Book signing. Christian Dior: Couture for Modern Living is available in the museum shop.
ABOUT THE SPEAKER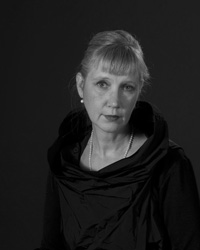 Dr. Alexandra Palmer (she/her) is the Nora E. Vaughan Senior Curator, Global Fashion & Textiles at the Royal Ontario Museum (ROM), responsible for the collection of 44,000 fashions and textiles from Europe and North America. She teaches and is Affiliated Faculty in Art History at the University of Toronto. She has curated many exhibitions including Dior 1947-1957 (ROM 2018, travel-2021), and is a co-curator for Unmasking the Pandemic (ROM September 18, 2021 - March 27, 2022), and the ICOM Costume Committee international museum virtual exhibition Clothing the Pandemic.
Palmer has written three award-winning publications: Christian Dior: History and Modernity, 1947–1957 (2018), and Christian Dior: A New Look, A New Enterprise 1947 – 57, (2009, revised 2019), 2020 and 2010 Millia Davenport Publication Award, and Couture & Commerce: The Transatlantic Fashion Trade in the 1950s (2001), Clio Award for Ontario History. Her forthcoming collaborative book, Patterns of Fashion: Case Study 1. The context, cloth, cut and construction of three eighteenth century men's informal Indian chintz gowns, will be published by The School of Historical Dress, London. She has contributed to international museum catalogues, including, Gabrielle Chanel. Fashion Manifesto (2020) and Les années 50 (2014) Musée Galliera, Paris; Cloth that Changed the World (ROM 2019); The Chanel Legend, Draiflessen, Germany (2013); The Golden Age: Haute Couture 1947-1957, V&A, London (2007).
ABOUT THE GRACE OF MONACO: PRINCESS IN DIOR LECTURE SERIES
Grace Kelly carefully cultivated her image in response to Hollywood's wish for glamour and the desire for elegance in her stately duties. Explore her image and gain insights to her enduring partnership with Marc Bohan, artistic director of Christian Dior in the 1960s and 1970s, in this four-part lecture series.
Visitors can attend and ask questions whether they choose to come in person or join the livestream from the comfort of home; questions will be taken from all locations. (Please note: The October 18 lecture is presented live via Zoom; there is no in-person program.) 
Thursday, October 6: Grace Kelly: Icon of Style to Royal Bride with Kristina Haugland
Thursday, October 13: Christian Dior: Couture for Modern Living with Alexandra Palmer
Tuesday, October 18: Livestream Lecture: Conversation with Curators | Grace of Monaco: Princess in Dior with Florence Müller and Megan Martinelli
Tuesday, October 25: Jay Jaxon: An Unsung Couturier with Darnell-Jamal Lisby
Photo credits: All images provided courtesy of Dr. Alexandra Palmer.
Top: Zémire: Autumn/Winter 1955-1956, Y collection by Christian Dior Paris France. Made in the atelier flou by Hélène; textile probably by Coudurier, Fructus, Descher. ROM 964.164. Gift of Mrs. Anne Gardiner. Photo courtesy of the Royal Ontario Museum.

Middle: Isabelle: Spring/Summer 1948, Envol collection by Christian Dior, Paris France. Made in the atelier flou by Monique; textile by Bucol. ROM 961.136.1 Gift of Mrs. David Meltzer. Photo courtesy of the Royal Ontario Museum.
Related Programs
Thu, Oct 6 - Tue, Oct 25 2022, All day
Grace Kelly carefully cultivated her image in response to Hollywood's wish for glamour and the desire for elegance in her stately duties. Explore her image and gain insights to her enduring
Christian Dior: Couture for Modern Living