Marjorie Merriweather Post's Paris
Marjorie Merriweather Post's Paris
-
Travel to France with Marjorie Merriweather Post
Hillwood founder Marjorie Merriweather Post was a dedicated Francophile, passionate about French culture, design, and artistry. A regular in Paris, she patronized iconic hotels; attended the theater, opera, and social events; and frequented art galleries, antique shops, haute couturiers, and luxury department stores. As with all aspects of her life, Post's time in Paris was characterized by her signature style and grace. Experience the City of Light through Post's eyes.
Post in Paris
Marjorie Post first visited Paris, France in 1900 as a young woman, attending the Exposition Universelle, or world's fair, with her parents. With the international inventions and pavilions dedicated to textiles and fashion, the trip exposed Post to a wide array of collector's items that would fascinate her for the rest of her life. She next visited France during the summer of 1904 with her father, C.W. Post, which is well documented in her scrapbooks. According to Post, "Paris is very gay and crowded."
Post traveled to Europe on luxury liners and stayed in lavish accommodations including the Ritz Hotel, Hotel Claridge, and Hotel Raphael. She became a very important client of designer Louis Vuitton, ordering almost forty travelling trunks for all aspects of her wardrobe. Once in Paris, Post would spend days visiting her favorite retailers, including Callot Soeurs, House of Paquin, Gustave Beer, Thurn, and Madeleine et Madeleine for fashion; Van Cleef & Arpels and Joel Helft for jewelry;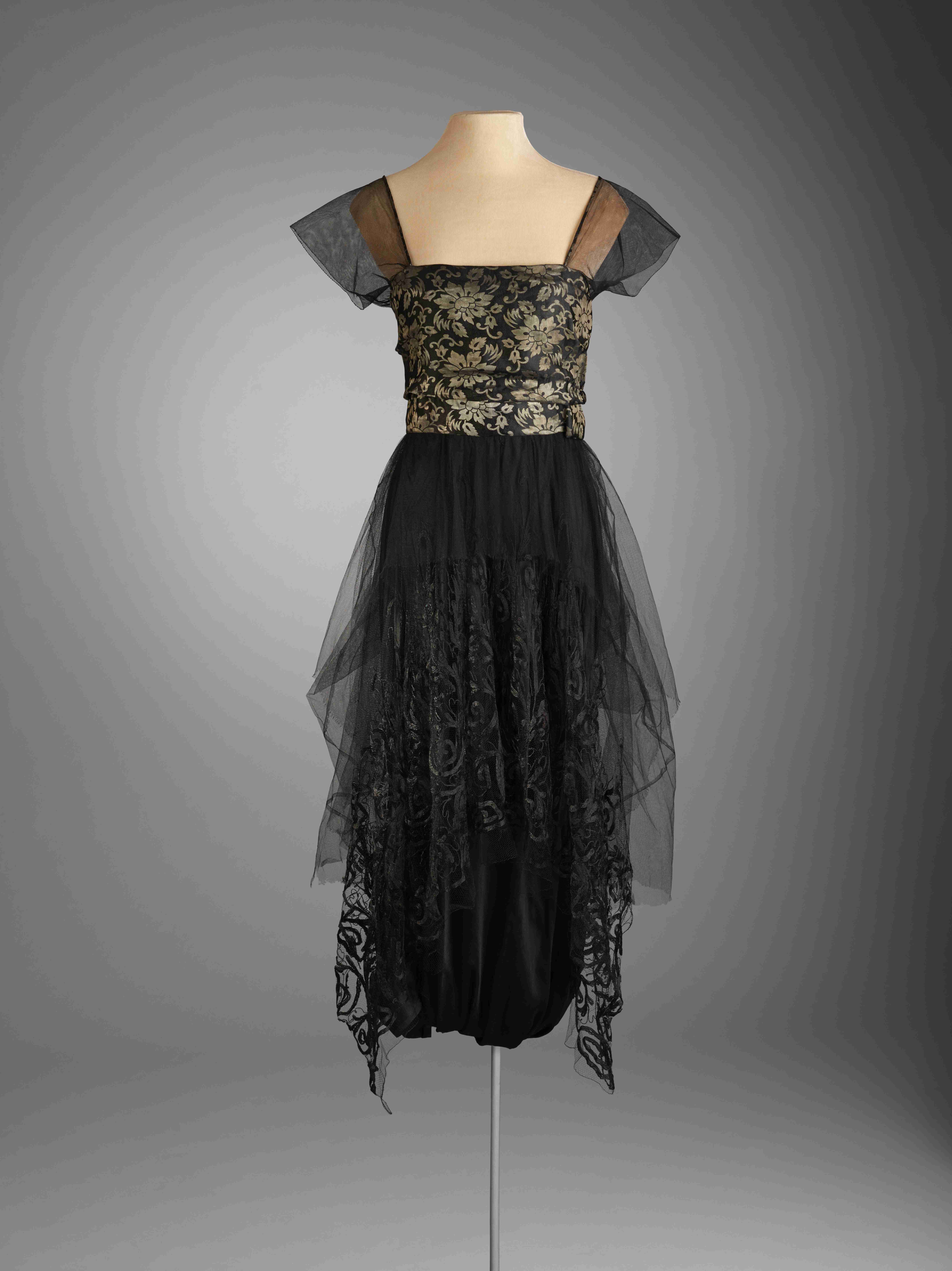 Galerie d'Art Ancien and A La Vieille Russie for antiques and art; and Saint Gobain and Keller for modern luxuries. Marjorie Post's Paris will highlight these purchases, presenting a treasure trove of French artistry and creativity through fashion, jewelry, luggage, portraiture, decorative arts, and more.
Hillwood's French Collection
Hillwood is known for its French collection, comprising furniture, porcelain, precious objects, and tapestries. Though she spent time in Paris in her youth, Post initiated her true appreciation of French fine and decorative arts in the early 1920s when designing her triplex apartment in New York City. When collecting, she valued items that were beautiful and finely crafted. Today, this aspect of Hillwood's holdings features a wide variety of objects, nearly sixty of which will be on view in the exhibition.
Sponsors
Marjorie Merriweather Post's Paris is supported by The Richard C. von Hess Foundation, The Marjorie Merriweather Post Foundation, Ellen MacNeille Charles, Janice and Ralph Shrader, Susan and David Thoms, A La Vieille Russie, Ms. Nedenia Rumbough and Mr. Jan Roosenburg, Janice H. Brambilla, Kyra Cheremeteff and Thomas W. Richardson, Gloria Hidalgo, and Diane B. Wilsey. All exhibitions and programs are funded in part by the U.S. Commission of Fine Arts through the National Capital Arts and Cultural Affairs Program. This project was supported by the DC Commission on the Arts and Humanities.