A Homecoming for Hillwood
A new acquisition of 18th-century French portraiture and highlights of French painting from the collection
Celebrate the homecoming of Hillwood's recently-acquired portrait of Pierre Hercule de Chastenet, Comte de Puysegur (1694-1759), painted by Nicolas de Largillierre. This portrait, previously part of Marjorie Post's collection, hung at Hillwood until 1964. It was recently acquired at auction in Paris. 
The lecture will explore Marjorie Post's passion for collecting 18th-century French painting, including works by Largillierre, Rigaud, Van Loo, Nattier, and Fragonard, as well as how she displayed these works in different residences and often exchanged them with other members of the Post family.
Event Timeline
5:30-6:30 p.m.: Mansion and Fabergé Rediscovered open for self-guided touring
6:30-7:30 p.m.: Lecture
About the Speaker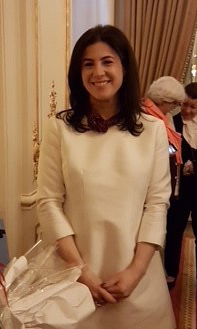 Rebecca Tilles is associate curator of 18th-century French and Western European fine and decorative arts at Hillwood Estate, Museum & Gardens. She is currently working on two upcoming exhibitions: Perfume & Seduction (February-June, 2019) and Travel Luxe (June-December, 2021).
Rebecca previously worked as a curatorial research fellow in decorative arts and sculpture in the Museum of Fine Arts, Boston. There she assisted with the exhibitions Symbols of Power: Napoleon and the Art of the Empire Style, 1800-1815 (2007), and Splendor and Elegance: European Decorative Arts and Drawings from the Horace Wood Brock Collection (2009).
Rebecca holds a BA in French and French cultural studies from Wellesley College, an MA in decorative arts from The Bard Graduate Center in New York, and studied at the Ecole du Louvre in Paris. She is currently a PhD candidate in art history at the University of Sussex, UK. Her dissertation focuses on the collecting partnership and collection of George and Florence Blumenthal (1858-1941) in New York and France.
A Homecoming for Hillwood