René Lalique and the Art of Perfume
This lecture is the fourth and final part of the Perfume & Seduction Lecture Series.
René Lalique was the most celebrated master jeweler in the world when he met the young, ambitious perfumer Francois Coty in 1905.  Coty soon commissioned Lalique to design paper labels and some packaging for his new line of fragrances, launched in about 1907.  
Within a few years Lalique switched professions from jeweler to glassmaker, furiously making bottles and dressing table accessories from a small glassworks he opened outside Paris to meet the massive demands of a new industry fueled by the fragrances that would make Coty one of the wealthiest men of his generation.
By the onset of WWI, Lalique was designing and making bottles and accessories for the most fashionable perfumers of Paris, a specialty he continued to grow until his death in 1945.  Nicholas Dawes will examine the evolution of design and manufacture under René Lalique's influence through this golden age of perfumery.
Event Timeline
5:30-6:30 p.m.: Mansion, Perfume & Seduction, and greenhouse open for self-guided touring
Make sure to stop by the new Merriweather To Go and purchase a beverage, wine, and light snacks
6:30-7:30 p.m.: Lecture
About the Speaker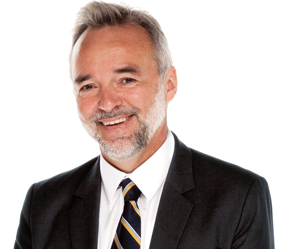 Nicholas Dawes is a decorative arts professional and considered the United States' leading expert on the work of René Lalique. He brings 40 years of experience in the art and auction business, mainly as a dealer in Lalique but also as an auctioneer and department head at Phillips, Sotheby's, and, currently, at Heritage Auctions in New York.
He is the author of four standard works on decorative arts including Lalique Glass (1986), together with scores of articles. Dawes lectures widely on a variety of subjects; has been an adjunct professor at Parsons, the New School for Design since 1984; and has also taught at NYU, Columbia Business School, and the Bard Graduate Center. In 1989, he curated the pioneer exhibition "Lalique: A Century of Glass for the Modern World," which toured museums for several years.
Dawes is familiar to many as a regular appraiser for Antiques Roadshow on PBS, where he has appeared since the first season in 1996, appraising ceramics, silver, and glass. In 2010, he donated his comprehensive archive of Lalique images to The Corning Museum of Glass.
About the Series 
Explore the evolution of perfume's luxurious and seductive role in this four-part series.
Thursday, March 28: Style and Scent in the 18th Century with Kimberly Chrisman-Campbell
Wednesday, April 17: Art and Passion: A Cultural History of Fragrance with Richard Stamelman
Tuesday, April 30: Lightness and Luxury: Historic Scents and Containers with Martine Uzan
Wednesday, May 15: René Lalique and the Art of Perfume with Nicholas Dawes
René Lalique and the Art of Perfume