Deco Japan: 1920-1945
-
The vivid interpretation of art deco style in Japan is revealed in a collection of beautiful objects that brings Japanese art deco to Washington for the first time.
The style that came to be known as art deco, which flourished from the 1920s to 1940s, was a vivid reflection of the modern era and the vitality of the machine age. Between the wars, as normalcy returned to politics, jazz music blossomed, and the flapper redefined the modern woman, art deco left its mark on every form of visual art.
Originating in Europe, the new art form, characterized by rectilinear shapes, geometric patterns, and bold colors, traveled the world as an ambassador for modernism and style. Deco Japan, a special exhibition on view at Hillwood beginning in June 2016, will explore how the Japanese interpreted the style and transformed it through their own rich art and craft traditions. The art deco creations of Japan are vivid translations of both tradition and innovation—a visual record of the artistic explosion that ushered Japan from its conventional artistic format into the Modern era.
Featuring a wide range of media—sculpture, painting, prints, ceramics, lacquerware, jewelry, textiles, furniture, and graphic ephemera—this traveling exhibition brings Japanese art deco to Washington for the first time. It builds on the passion that Hillwood founder Marjorie Merriweather Post had for decorative art, focusing on her most transformative era, when she epitomized the flapper lifestyle and developed her own taste for finely-crafted objects. Displayed among multiple buildings upon the 25-acre campus, Deco Japan will also bring focus to the Japanese-style Garden, one of Hillwood's most beloved features.
The exhibition is drawn from The Levenson Collection and is organized and circulated by Art Services International, Alexandria, Virginia.
Support has been provided by The Chisholm Foundation and the E. Rhodes and Leona B. Carpenter Foundation.
At Hillwood, Deco Japan is supported by The Marjorie Merriweather Post Foundation, Ellen MacNeille Charles, and Huntington T. Block Insurance Agency, Inc. The exhibition is sponsored by: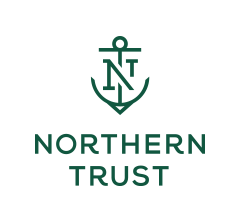 Access to exhibitions included in your donation.