Jazz in the Gardens | Bossa Nova Classics
Enjoy an outdoor evening concert featuring the smooth sounds of bossa nova, inspired by the exhibition Grace of Monaco: Princess in Dior.
Bossa nova, which emerged in Brazil in the late 1950s, spread its fusion of samba and jazz across the globe in the 1960s. Delight in the infectious swing and breezy melodies of classic bossa nova tunes amidst the greenery of Hillwood's Lunar Lawn. Performed by D.C.'s own Marshall Keys and Soulful Path, featuring the vocals of Lena Seilky, and presented by executive producer Donna Limerick.  
Hillwood is pleased to present a second year of Jazz in the Gardens concerts. Begun in 2021, this two-part concert series is presented in collaboration with executive producer Donna Limerick and Marshall Keys and Soulful Path.
PROGRAM TIMELINE
5:30-6:30 p.m. | Picnic on the Lunar Lawn and explore Hillwood
6:30-7:30 p.m. | Concert on the Lunar Lawn
Please bring your own lawn chairs or picnic blankets.
8 p.m. | Hillwood closes
PROGRAM GUIDELINES
This program takes place outdoors on the Lunar Lawn. (Please see the inclement weather plan below.)
Please bring your own lawn chairs or blankets. 
Merriweather To Go has sandwiches, light snacks, and beverages, including beer, wine, and champagne available by the glass or bottle.

Hillwood's liquor license does not allow patrons to bring in outside alcohol. 

See our visitor guidelines for information about how we are following the latest local and national guidance. 
INCLEMENT WEATHER PLAN 
If inclement weather occurs, the program will be postponed to Thursday, September 22, with ticket purchasers notified of the change by 3 p.m. If inclement weathers persists, the concert will be livestreamed on Thursday, and all ticket purchasers will be notified and sent a link to the performance by 3 p.m.
ABOUT THE PERFORMERS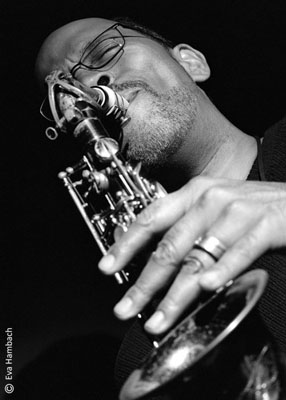 Marshall Keys plays the saxophone with a sense of grace and emotion that is wholly without cliché. He is a versatile musician with an expansive range, known for having a solid, soulful tone and for improvisations that begin simply before developing into elaborate, smartly constructed melodies. Keys received a National Endowment for the Arts grant and was commissioned by the Smithsonian to perform the music of Wayne Shorter. He was guest performer and lecturer at the Romare Bearden Exhibit at the National Gallery of Art. He has toured Africa and Central and South America for the State Department as a Jazz Ambassador and has played jazz festivals in the US, Germany, Ireland, Holland, Mexico, Panama, and Indonesia. Keys's recent endeavors include playing in the Washington National Cathedral Band and collaborating with saxophonist Paul Carr in the Carr/Keys project. He has worked with many of the world's fine musicians including but finds the vibrant jazz community in Washington, D.C. to be a continuing source of inspiration and motivation. This summer marks the second year that Marshall Keys has collaborated on Jazz in the Gardens at Hillwood.
Photo by Eva Hambach, courtesy of Marshall Keys.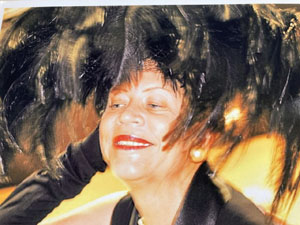 Donna Limerick, executive producer, is an award-winning documentary producer, with over 25 years of experience producing programs for National Public Radio. As President and Executive Producer of North Star Communications, a radio syndication company she has partnered on projects with Ken Burns and Henry Louis Gates, Jr. Her television and radio productions include Quincy Jones, Nancy Wilson, Duke Ellington, Dizzy Gillespie, Wynton Marsalis, and other jazz masters. 
She was the Concert Producer for "Evolution of the Blues," written by vocalist Jon Hendricks. It debuted at the Monterey Jazz Festival in 1996 and then on to a worldwide tour featuring Jon Hendricks, Joe Williams, Diane Reeves, Abbey Lincoln, Kevin Mahogany, and trumpeter Roy Hargrove. 
She is currently a lecturer/consultant with the Smithsonian's National Museum of African American History and Culture for an exhibit about her mother Mae Reeves (1912-2016), hat designer and entrepreneur. Her clients included Ella Fitzgerald, Lena Horne, and Marion Anderson. Donna Limerick has been the executive producer for Jazz in the Gardens at Hillwood since the series began in 2021. 
Photo courtesy of Donna Limerick. 
 
Jazz in the Gardens | Bossa Nova Classics