The Birth of Russian Nationalistic Music
The Moguchaya Kuchka or "Mighty Five" composers were Mily Balakirev, Alexander Borodin, César Cui, Modest Mussorgsky, and Nikolai Rimsky-Korsakov. They were inspired by Mikhail Glinka, and in turn inspired others, most notably Peter Tchaikovsky.
Music historian Carl Yaffe explores this school of Russian composition, and the influence music and musical subjects had on Makovsky's paintings. Vasily Popov (cello) and Ralitza Patcheva (piano) will perform two works by César Cui. Curator Dr. Wilfried Zeisler will set the stage by discussing Hillwood's exhibition Konstantin Makovsky: The Tsar's Painter.
Timeline
5:30-7 pm:           Self-guided touring of the mansion and special exhibition The Tsar's Painter
                               Come early and enjoy your picnic dinner in the spring gardens!
7-8:30 pm:           Lecture Recital
About the Speaker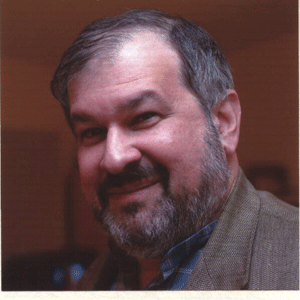 Carl Yaffe has studied music, music education, and management at Temple University (B.Mus.Ed., 1969; M.Mus. in Theory, 1973) and at New York University. Since 1969, he has taught at a variety of institutions, from the first public music magnet high school outside of New York, to Glassboro (N.J.) State College [now Rowan University], New York University, and to community choruses and religious congregations. Since 1992, Carl has taught in the theory/history program at Levine Music in Washington. He was chair of the program from 1994 through 2001, and from 2001 to 2009, he served as faculty services and scheduling manager in addition to his teaching work. Carl currently supervises the school's music library. He started Levine's Elderhostel courses, and periodically lectures on musical subjects throughout Washington.
In addition to his teaching work, Carl has been active in the field of arts administration. He has served as managing director of a community chorus, a National Endowment for the Arts fellow, operations manager, membership assistant, human resources officer, music librarian, and ticket manager. He has also worked as a "proof listener" of books tape recorded for the blind, and as a freelance music researcher at the Library of Congress.
 Carl Yaffe is married to Lois Narvey, a harpsichordist and senior administrator at Levine Music.
About the Performers
Born in St. Petersburg, Russia into a musical family, Vasily Popov started playing the cello at the age of seven. Vasily was an associate principal cellist with the  Soloists of St. Petersburg chamber ensemble, the chamber orchestra founded by violinist Michael Gantwarg, and in the cello section of the St. Petersburg Philharmonic Orchestra under Maestro Yuri Temirkanov. He served on the cello faculty of the St. Petersburg Conservatory,  helping the students to work on orchestral excerpts. In 2000 he moved to Germany to complete his Artist Diploma at the Munich Academy of Music. He performed chamber music frequently under Live Music Now and Villa Musica concert managements, maintained a small cello studio, and played with the various chamber and symphony orchestras in Germany. Currently living in Washington DC, Vasily serves on the cello and chamber music faculties of Levine Music, where he is also associate chair of Chamber Music and  artistic director and conductor of the Levine Chamber Orchestra. He enjoys working with young musicians and performs on stage with them frequently. Vasily's cello and chamber students play in youth, amateur, and professional orchestras not only in the Washington, D.C. area but also in Russia, Europe, and Asia.
Vasily performs on a French cello made in 1870 presented to him by Stephen and Susan Low. Vasily also plays jazz, rock, and  contemporary music on his Zeta electric cello. In his spare time Vasily enjoys working in his garden, composing music, reading, fixing bowed string instruments, and playing music and biking with his wife, pianist Ralitza Patcheva, and young sons, violinist Yuri and cellist Vlad.
Bulgarian pianist Ralitza Patcheva has won prizes at the International Busoni Competition in Italy, the Washington International Piano Competition, and the NSO Young Soloists Competition. Known for adventurous programming, she gives historically informed and sincere readings of early to modern music, including works by composers of our time (some of them commissioned by and dedicated to her). Her newest project, "A Room with a Symphony," focuses on the neglected art of symphonic solo piano transcriptions. The project offers listeners an intimate encounter with the symphonic score and aims to heighten the audience's awareness of the relationships between the symphonic and the solo piano literature.
Ralitza has been a soloist with the National Symphony, the Jenaer Philharmonie, and the Haydn Orchestra, among others. She has presented recitals at Carnegie Hall, the Kennedy Center, the Phillips Collection, the Aldeburgh Festival in England, the Washington International Piano Series and Festival, the Villa Musica Foundation in Germany, the Holland Music Session, and many of the concert halls in Italy, Germany, Russia and the U.S.
Ralitza is on the faculties of the Catholic University of America and Levine Music, of which she is an alumna. She is also associate chair of the Chamber Music Program at Levine. She is the associate artistic director of the Bulgarian Music Society in Washington. Ralitza holds advanced degrees in piano performance from the University of Maryland, the Hochschule für Musik in Munich, and the Peabody Institute. She is immensely grateful to have been mentored by Andre Watts, Santiago Rodriguez, Julian Martin, and Irena Orlov, as well as early music specialists Webb Wiggins and Lois Narvey.
This program is presented in partnership with Levine Music.
You may be interested in the April 2 Concert "Miniature Motives, Grand Structures," featuring Nikolai Popov (flute), Vasily Popov (cello), and Ralitza Patcheva (piano). The program will be held around the corner at Levine's Upton Street location.
The Birth of Russian Nationalistic Music