Four Determined Women in Hillwood's Collection with Wilfried Zeisler, Megan Martinelli, and Jason Speck
Four Determined Women in Hillwood's Collection with Wilfried Zeisler, Megan Martinelli, and Jason Speck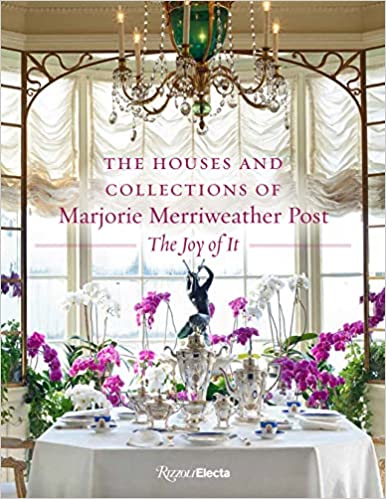 Come explore with Hillwood curators Wilfried Zeisler and Megan Martinelli, and with Jason Speck, head of archives and special collections, the extraordinary experience of influential women featured in the collection amassed by Hillwood founder Marjorie Merriweather Post and featured in the exhibition Determined Women: Collectors, Artists, and Designers at Hillwood.
Inspired by books in Hillwood's archives and special collections and a magnificent portrait in the collection, Jason Speck will discuss the intersection and lives of two determined women, Martha Wilmot and Princess Ekaterina Dashkova.
Wilfried Zeisler will explore Marjorie Post's passion for the Scottish artist Christina Robertson, the first woman honorary member of the local academy, and successful portraitist of the Romanov dynasty.
Megan Martinelli will reveal the story of one New York-based modiste, Hattie Carnegie, who had an impactful business model that shaped the future of the American fashion industry.
HYBRID PROGRAM
This lecture will be presented in the theater in the Ellen MacNeille Charles Visitor Center and will be livestreamed via Zoom. Visitors can submit questions for the speaker from any location.
Click here to see how Hillwood is following the latest health and safety guidance.
IN-PERSON TIMELINE
5:30-6:30 p.m. | Explore Hillwood
•    Enjoy Hillwood's mansion, gardens, greenhouse, and Determined Women: Collectors, Artists, and Designers at Hillwood
•    Find the perfect memento from your visit at the museum shop
6:30-7:30 p.m. | Lecture
 
7:30 p.m. | Book signing. The Houses and Collections of Marjorie Merriweather Post: The Joy of It is available in the museum shop.
 
ABOUT THE SPEAKERS
Jason Speck is head of archives and special collections (ASC) for Hillwood. Prior to coming to Hillwood in 2019, Jason spent eleven years at the University of Maryland, College Park, in a variety of archival and librarian roles, including assistant university archivist, collection development librarian and supervisory manager for multiple special collections units. While at Maryland Jason led the creation of several exhibitions, including university history, American labor history, and the LGBTQ+ community at Maryland. In addition to publication in several professional journals he also authored "University of Maryland," a pictorial history of the institution. Since arriving at Hillwood, Jason led the transition of the library and archives into the new collections and research facility. Jason's focus is on bringing to light the hidden stories and gems in the ASC, and to utilize the resources of his department for the benefit of the entire Hillwood community. He is thrilled to be a co-author on Hillwood's latest publication, The Houses and Collections of Marjorie Merriweather Post: The Joy of It (2022).
Dr. Wilfried Zeisler is Hillwood's chief curator. He is a graduate of Sorbonne University and the Ecole du Louvre, Paris. Wilfried has written extensively on French and Russian decorative arts, including several articles and contributions to books. Wilfried's dissertation, L'Objet d'art et de luxe français en Russie (1881-1917) [French Objets d'art and Luxury Goods in Russia], was published in Paris in 2014. Since 2009, he has participated in and curated exhibitions in Paris, Monaco, and Washington, DC. At Hillwood, his most recent exhibitions were Fabergé Rediscovered (2018), Bouke de Vries: War and Pieces (2019), Natural Beauties: Exquisite Works of Minerals and Gems (2020), and The Porcelain Flowers of Vladimir Kanevsky (2021). Wilfried co-authored Konstantin Makovsky: The Tsar's Painter in America and Paris (2015), and is the author of Fabergé Rediscovered and Vivre la Belle Epoque à Paris -- Paul de Russie et Olga Paley, both published in 2018. He is currently working on a book project exploring the connections between the Yusupovs and Parisian culture. He is the author with Megan Martinelli and Jason Speck of The Houses and Collections of Marjorie Merriweather Post: The Joy of It (2022).
Megan Martinelli joined Hillwood in January 2018 and is the associate curator of textiles, apparel, jewelry, and accessories. She was the lead curator for the 2019 special exhibition, Mid-Century Master: The Photography of Alfred Eisenstaedt, 2021's Roaring Twenties: The Life and Style of Marjorie Merriweather Post and 2022's Grace of Monaco: Princess in Dior. Prior to Hillwood, Megan was a research assistant at The Metropolitan Museum of Art's Costume Institute, where she and assisted with exhibitions including China: Through the Looking Glass (2015) and Manus x Machina: Fashion in an Age of Technology (2016). Megan holds a MS in historic textiles and costumes from the University of Rhode Island. Her research focuses on identity and expression through fashion and adornment.
 
Four Determined Women in Hillwood's Collection with Wilfried Zeisler, Megan Martinelli, and Jason Speck