Jazz in the Gardens | A Tribute to Burt Bacharach & Dionne Warwick
Despite the heat, we look forward to seeing all ticket holders at this evening's performance. We recommend guests bring plenty of water and utilize the refill station in the visitor center.
Enjoy an evening of jazz paying tribute to the iconic music of Burt Bacharach in Hillwood's spectacular gardens.
Join us for the third summer of Jazz in the Gardens at Hillwood! Enjoy an evening under the evening sky and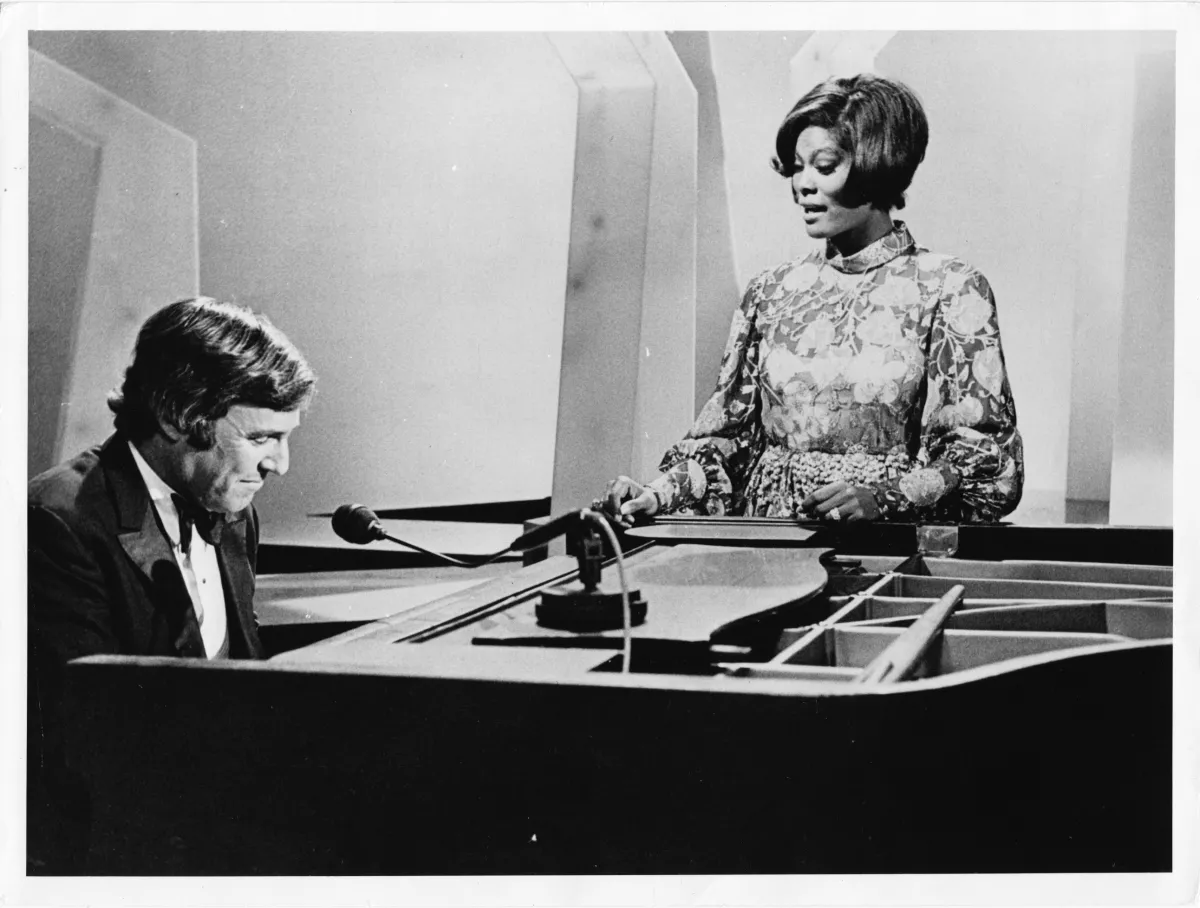 amidst the greenery of Hillwood's Lunar Lawn while listening to a tribute of the timeless classics of composer Burt Bacharach and singer Dionne Warwick. You'll recognize the iconic and nostalgic melodies of these musical legends! The band will be joined by Washington, D.C.'s own Sharón Clark! 
Performed by D.C.'s own Marshall Keys and amazing musicians from throughout the D.C. metro area, and presented by executive producer Donna Limerick.
Photo courtesy of Gilles Petard / Redferns.
PROGRAM TIMELINE 
5:30-6:30 p.m. | Explore Hillwood
6:30-7:30 p.m. | Concert on the Lunar Lawn
Please bring your own lawn chairs or picnic blankets.
8 p.m. | Hillwood closes
PROGRAM GUIDELINES 
This program takes place outdoors on the Lunar Lawn. (Please see the inclement weather plan below.)
Please bring your own lawn chairs or picnic blankets. Picnicking is welcome.
Merriweather To Go has sandwiches, light snacks, and beverages, including beer, wine, and champagne available by the glass or bottle.
Hillwood's liquor license does not allow patrons to bring in outside alcohol.
INCLEMENT WEATHER PLAN  
If inclement weather occurs, the program will be postponed to Thursday, September 7, with ticket purchasers notified of the change by 3 p.m. If inclement weathers persists, the concert will be livestreamed on Thursday, and all ticket purchasers will be notified and sent a link to the performance by 3 p.m. 
ABOUT THE ARTISTS 
Marshall Keys plays the saxophone with a sense of grace and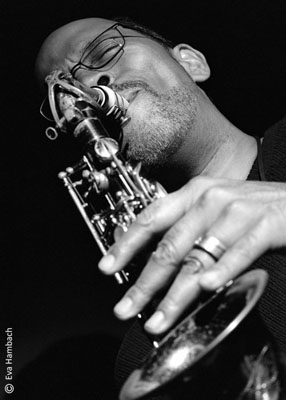 emotion that is wholly without cliché. He is a versatile musician with an expansive range, known for having a solid, soulful tone and for improvisations that begin simply before developing into elaborate, smartly constructed melodies. Keys received a National Endowment for the Arts grant and was commissioned by the Smithsonian to perform the music of Wayne Shorter. He was guest performer and lecturer at the Romare Bearden Exhibit at the National Gallery of Art. He has toured Africa and Central and South America for the State Department as a Jazz Ambassador and has played jazz festivals in the US, Germany, Ireland, Holland, Mexico, Panama, and Indonesia. Keys's recent endeavors include playing in the Washington National Cathedral Band and collaborating with saxophonist Paul Carr in the Carr/Keys project. He has worked with many of the world's fine musicians including but finds the vibrant jazz community in Washington, D.C. to be a continuing source of inspiration and motivation. This summer marks the second year that Marshall Keys has collaborated on Jazz in the Gardens at Hillwood.
Photo by Eva Hambach, courtesy of Marshall Keys.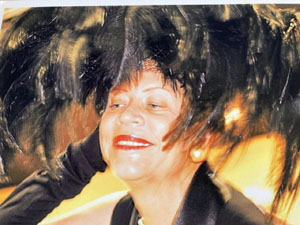 Donna Limerick, executive producer, is an award-winning documentary producer, with over 25 years of experience producing programs for National Public Radio. As President and Executive Producer of North Star Communications, a radio syndication company she has partnered on projects with Ken Burns and Henry Louis Gates, Jr. Her television and radio productions include Quincy Jones, Nancy Wilson, Duke Ellington, Dizzy Gillespie, Wynton Marsalis, and other jazz masters. 
She was the Concert Producer for "Evolution of the Blues," written by vocalist Jon Hendricks. It debuted at the Monterey Jazz Festival in 1996 and then on to a worldwide tour featuring Jon Hendricks, Joe Williams, Diane Reeves, Abbey Lincoln, Kevin Mahogany, and trumpeter Roy Hargrove. 
She is currently a lecturer/consultant with the Smithsonian's National Museum of African American History and Culture for an exhibit about her mother Mae Reeves (1912-2016), hat designer and entrepreneur. Her clients included Ella Fitzgerald, Lena Horne, and Marion Anderson. Donna Limerick has been the executive producer for Jazz in the Gardens at Hillwood since the series began in 2021.
Photo courtesy of Donna Limerick.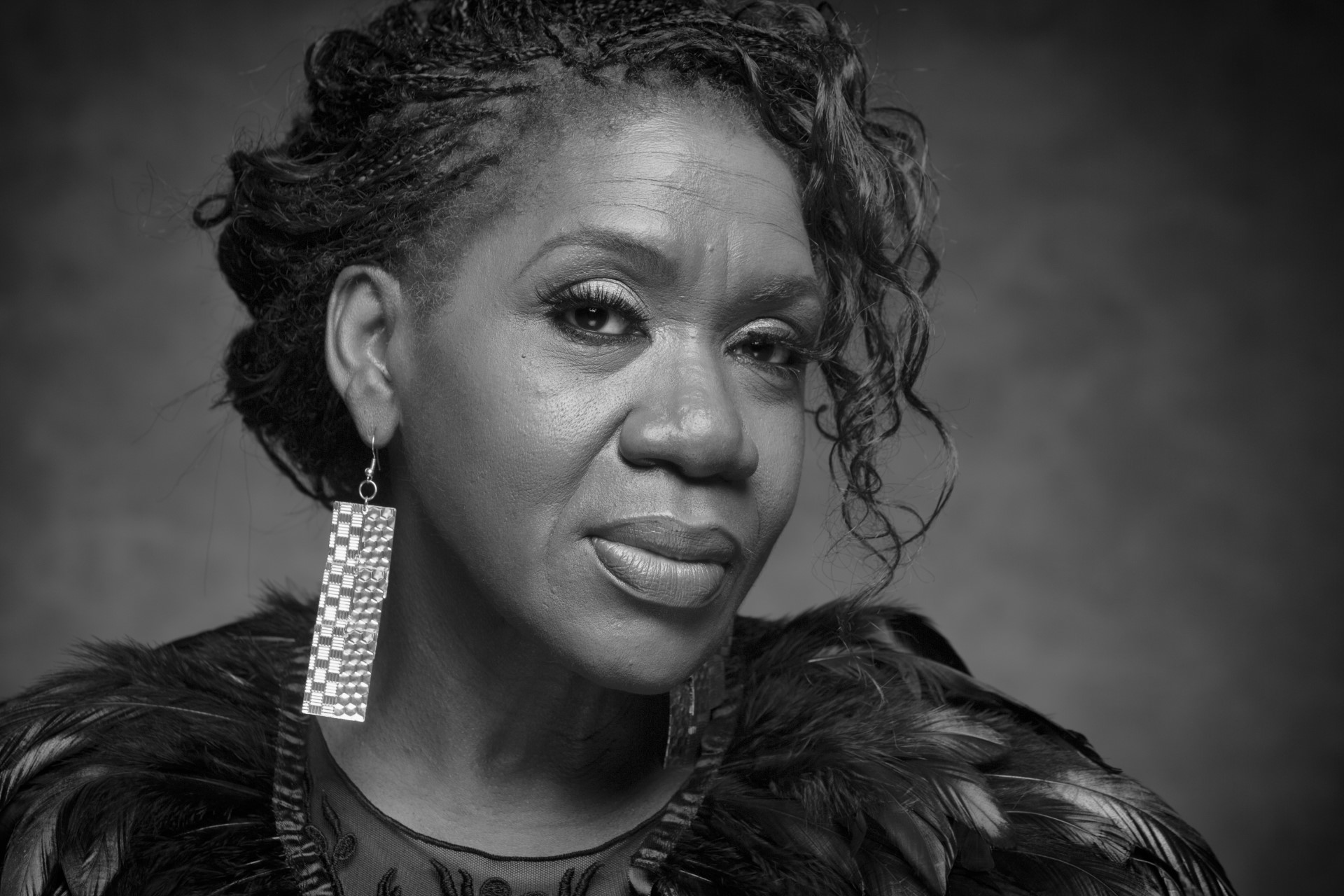 Washington, D.C. standout Sharón Clark has brought festival and concert audiences to their feet across the U.S. and Europe. Her New York run drew raves from the NY Times and the Wall Street Journal, and she won New York's Bistro Award for Best Vocalist.
Ms. Clark has made multiple international tours in recent years, making her debut in Israel and returning to Russia, where she has developed a major following. Her most recent release, "Do it Again — My Tribute to Shirley Horn," is on its third printing, and she grabs top honors wherever she goes.
Ms. Clark won the Gold Medal and $10,000 top prize at the Savannah Music Festival's American Traditions Competition. She then took first place in the Billie Holiday Vocal Competition, which offers a $2,500 prize along with a featured appearance with the Baltimore Symphony.
Ms. Clark appears regularly in DC at Blues Alley and Loews Madison Hotel. A featured soloist with the Smithsonian Jazz Masterworks Orchestra, the Richmond Symphony, and the Baltimore Symphony, Clark has headlined the Duke Ellington Jazz Festival, the Cape May Jazz Festival and the Savannah Music Festival. Both the Smithsonian Jazz Masterworks Orchestra and The Ludacris Foundation chose Ms. Clark to perform for their separate tributes to Quincy Jones.
Photo courtesy of Sharón Clark.
Related Programs
Wed, Sep 6 - Wed, Sep 20 2023, All day
Jazz in the Gardens | A Tribute to Burt Bacharach & Dionne Warwick