Jay Jaxon: An Unsung Couturier
This is the fourth and final program in the Grace of Monaco: Princess in Dior lecture series.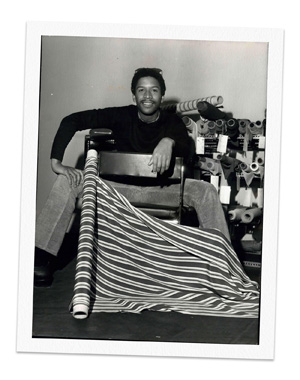 Learn more about Jay Jaxon, one of the first African Americans to work in Parisian haute couture and one of the first Americans to head a couture house. Jaxon spent six years in Paris working at Christian Dior and Yves Saint Laurent, before eventually becoming head of Jean-Louis Scherrer in 1969. Jaxon's creativity and legacy have unequivocally paved the way for later Black designers who have reached the heights of the fashion system during the twenty-first century.
HYBRID PROGRAM
This lecture will be presented in the theater in the Ellen MacNeille Charles Visitor Center, and will be livestreamed via Zoom. Visitors can submit questions for the speaker from any location. 
Proof of full vaccination against COVID-19 is required to attend this onsite program at Hillwood. Patrons must display a physical or digital copy of their vaccination card/record and a government-issued ID, such as a driver's license with the same name upon arrival at the program. Ticket purchasers are responsible for communicating these rules to whomever they provide tickets. The vaccine requirement also applies to speakers and staff.
Click here to see how Hillwood is following the latest health and safety guidance.
IN-PERSON TIMELINE
5:30–6:30 p.m. | Explore Hillwood
•    Enjoy the mansion, gardens, greenhouse, and Grace of Monaco: Princess in Dior  
•    Find the perfect memento from your visit at the museum shop
6-6:30 p.m. | Members-only wine and cheese reception. Join today!
6:30–7:30 p.m. | Lecture 
7:30 p.m. | Book signing. Jay Jaxon: An Unsung Couturier is among the essays in Black Designers in American Fashion, which is available in the museum shop.
ABOUT THE SPEAKER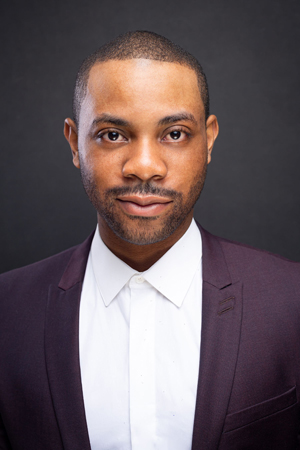 Darnell-Jamal Lisby (he/him) joined the Cleveland Museum of Art in 2021. A fashion historian, his charge is to develop projects rooted in fashion studies that range across the museum's various curatorial departments. Lisby has a thorough understanding of the broader history of fashion dating back to the 14th century, but his particular focus is illuminating the intersection of Blackness and fashion studies in the 20th and 21st centuries.
Before coming to Cleveland, Lisby was an education coordinator at Cooper Hewitt, Smithsonian Design Museum, where he organized programming for advanced design audiences and adults, including the museum's first virtual—and best attended—symposium, "Fashion, Culture, Futures: African American Ingenuity, Activism, and Storytelling." Prior to Cooper Hewitt, Lisby worked at an array of institutions in New York City, including the Museum at the Fashion Institute of Technology and the Costume Institute of the Metropolitan Museum of Art, where as a MuSe intern he helped research the 2018 exhibition Heavenly Bodies: Fashion and the Catholic Imagination. He also taught in the Fashion Institute of Technology master's program in fashion design, fortifying emerging designers with the historical knowledge they require to pursue fruitful careers.
As a curator, Lisby served as an advisor for the 2021 exhibition Voices of Fashion: Black Couture, Beauty, and Styles at the Centraal Museum in Utrecht, the Netherlands, and was the sole fashion historian on the curatorial team for Willi Smith: Street Couture at Cooper Hewitt. He has published extensively on numerous academic and mainstream platforms, including the Fashion and Race Database, Cultured magazine, and Teen Vogue.
Lisby holds three degrees from the Fashion Institute of Technology: an MA in fashion and textiles studies: history, theory, museum practice; a BS in art history and museum professions; and an AAS in fashion merchandising.
ABOUT THE GRACE OF MONACO: PRINCESS IN DIOR LECTURE SERIES
Grace Kelly carefully cultivated her image in response to Hollywood's wish for glamour and the desire for elegance in her stately duties. Explore her image and gain insights to her enduring partnership with Marc Bohan, artistic director of Christian Dior in the 1960s and 1970s, in this four-part lecture series.
Visitors can attend and ask questions whether they choose to come in person or join the livestream from the comfort of home; questions will be taken from all locations. (Please note: The October 18 lecture is presented live via Zoom; there is no in-person program.) 
Thursday, October 6: Grace Kelly: Icon of Style to Royal Bride with Kristina Haugland
Thursday, October 13: Christian Dior: Couture for Modern Living with Alexandra Palmer
Tuesday, October 18: Livestream Lecture: Conversation with Curators | Grace of Monaco: Princess in Dior with Florence Müller and Megan Martinelli
Tuesday, October 25: Jay Jaxon: An Unsung Couturier with Darnell-Jamal Lisby
Photo credits: images provided courtesy of Darnell-Jamal Lisby.
Related Programs
Thu, Oct 6 - Tue, Oct 25 2022, All day
Grace Kelly carefully cultivated her image in response to Hollywood's wish for glamour and the desire for elegance in her stately duties. Explore her image and gain insights to her enduring
Jay Jaxon: An Unsung Couturier