A Virtual Studio Visit with Artist Beth Lipman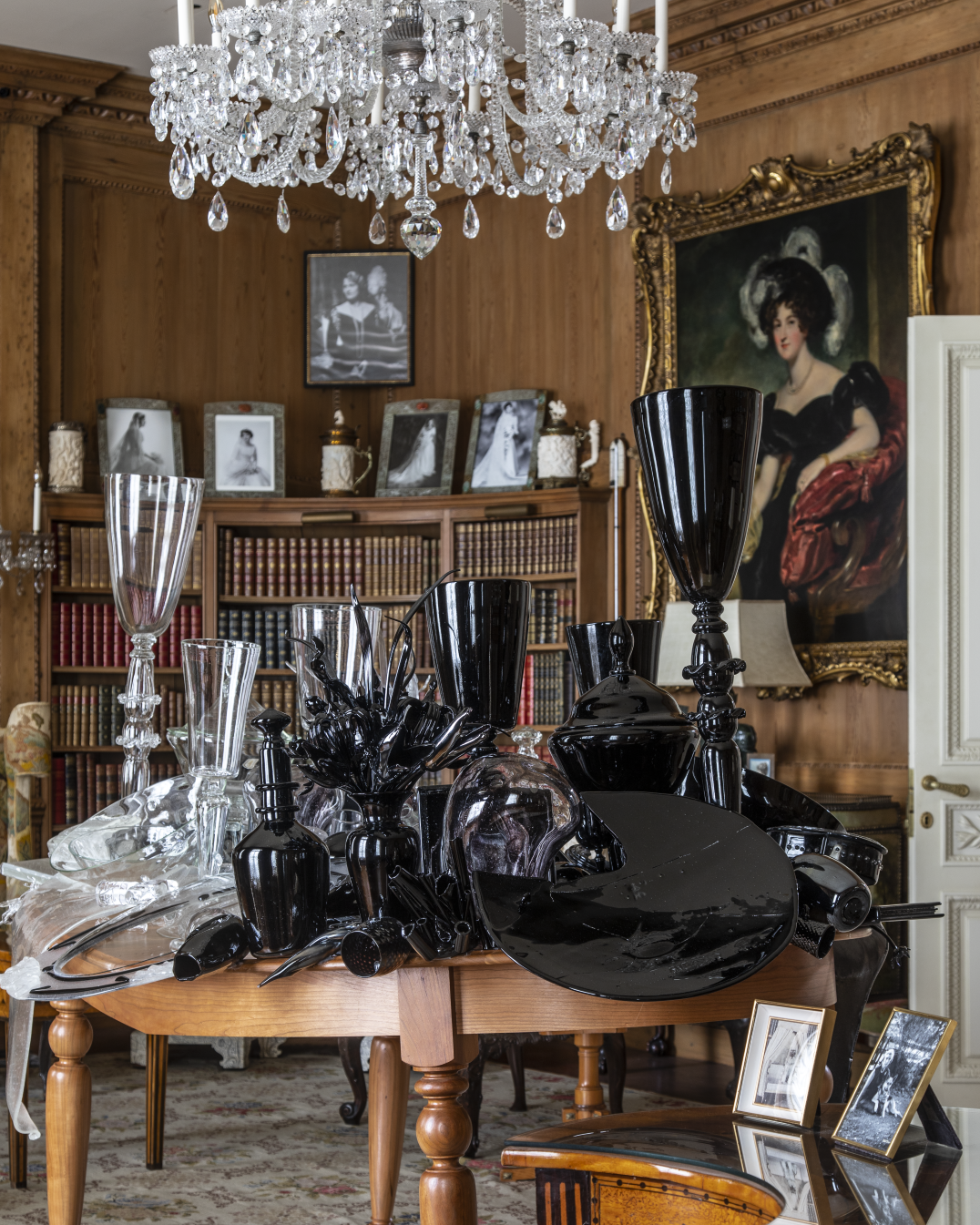 In this virtual visit, Beth Lipman will share her Wisconsin-based studio and practice in addition to discussing several upcoming commissions. Although Lipman travels nationally to work in industry and with other professionals, she has anchored her practice in this location since 2005.   
Featured here is Beth Lipman's sculpture Miles' Law, on display in the first floor library at Hillwood.  
Photo courtesy Hillwood Estate, Museum & Gardens, photographed by Erik Kvalsvik. Work courtesy of Beth Lipman and Ferrin Contemporary. 
Please note: This is the second program in the Glass: Art. Beauty. Design. Lecture Series.
VIRTUAL PROGRAM 
This lecture will be livestreamed via Zoom. Visitors can submit questions for the speaker via the Q&A function on Zoom.
ABOUT THE ARTIST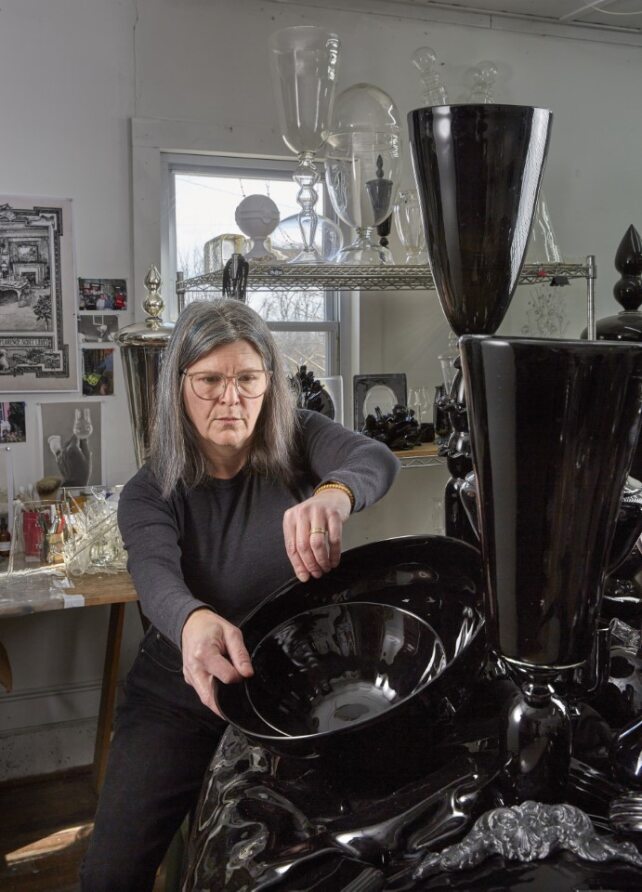 Lipman is an American artist whose sculptural practice explores aspects of material culture and deep time through still lives, site-specific installations, and photographs. Ephemeral and intricate, the work addresses mortality, materiality, and temporality. Lipman is also known for site responsive installations that activate the specific history of objects, individuals, and institutions. ReGift, a multi faceted project investigating Florence Scott Libbey, will be on view at the Toledo Museum of Art in the summer of 2023. 
She has received numerous awards including a USA Berman Bloch Fellowship, Pollock Krasner Grant, Virginia Groot Foundation Grant, and a Louis Comfort Tiffany Foundation Grant. Recent works include Living History, a large-scale site-specific sculpture that explores the dual concepts of deep maps and deep time and Belonging(s) a sculptural response to the life of Abigail Levy Franks for the Crystal Bridges Museum of American Art (AR).  
Lipman has exhibited her work internationally at such institutions as the Ringling Museum of Art (FL), ICA/MECA (ME), RISD Museum (RI), Milwaukee Art Museum (WI), Gustavsbergs Konsthall (Sweden) and the Renwick Gallery of the Smithsonian American Art Museum (DC). Her work has been acquired by numerous museums including the North Carolina Museum of Art, Brooklyn Museum of Art (NY), Kemper Museum for Contemporary Art (MO), Smithsonian American Art Museum (DC), Jewish Museum (NY), Norton Museum of Art, (FL), and the Corning Museum of Glass (NY). 
Lipman lives and works in Sheboygan Falls, Wisconsin. 
Photo courtesy of Beth Lipman and Ferrin Contemporary. 
Related Programs
Tue, Sep 12 - Wed, Oct 25 2023, All day
Explore the fascinating world of glass this four-part lecture series, featuring events with contemporary artists in the Glass: Art. Beauty. Design. exhibition.
A Virtual Studio Visit with Artist Beth Lipman