Hanging Basket Workshop
Add a new focal point to your garden with a beautiful hanging basket full of bright annuals! 
You'll leave this hands-on workshop with:
A beautiful, sun-loving, fourteen-inch moss-lined hanging basket, filled with an array of pink and purple flowers and ornamental foliage.
You'll learn:
How to select a variety of complimentary plants for a lush finished basket;
How to care for your plants so that you can enjoy the blooms all summer long.
To thrive, these baskets will require a sunny location with a minimum of four to six hours of sun, and a sturdy hook or bracket to hang from.
All supplies are included in this workshop, and latex gloves are available. (You're welcome to bring your own gloves if you'd prefer.)  Baskets are a bit tricky to transport but an old blanket or two in your trunk makes for an easy clean up and provides a way to help cradle your basket during the drive home. 
This program is limited to eight people. Payment is required in advance and is non-refundable.  This workshop must have a minimum of four participants. In the event the workshop is canceled, participants may choose a refund or to participate in another session. Please wear comfortable shoes and clothing. You'll be standing and working with plant material. 
About the Instructor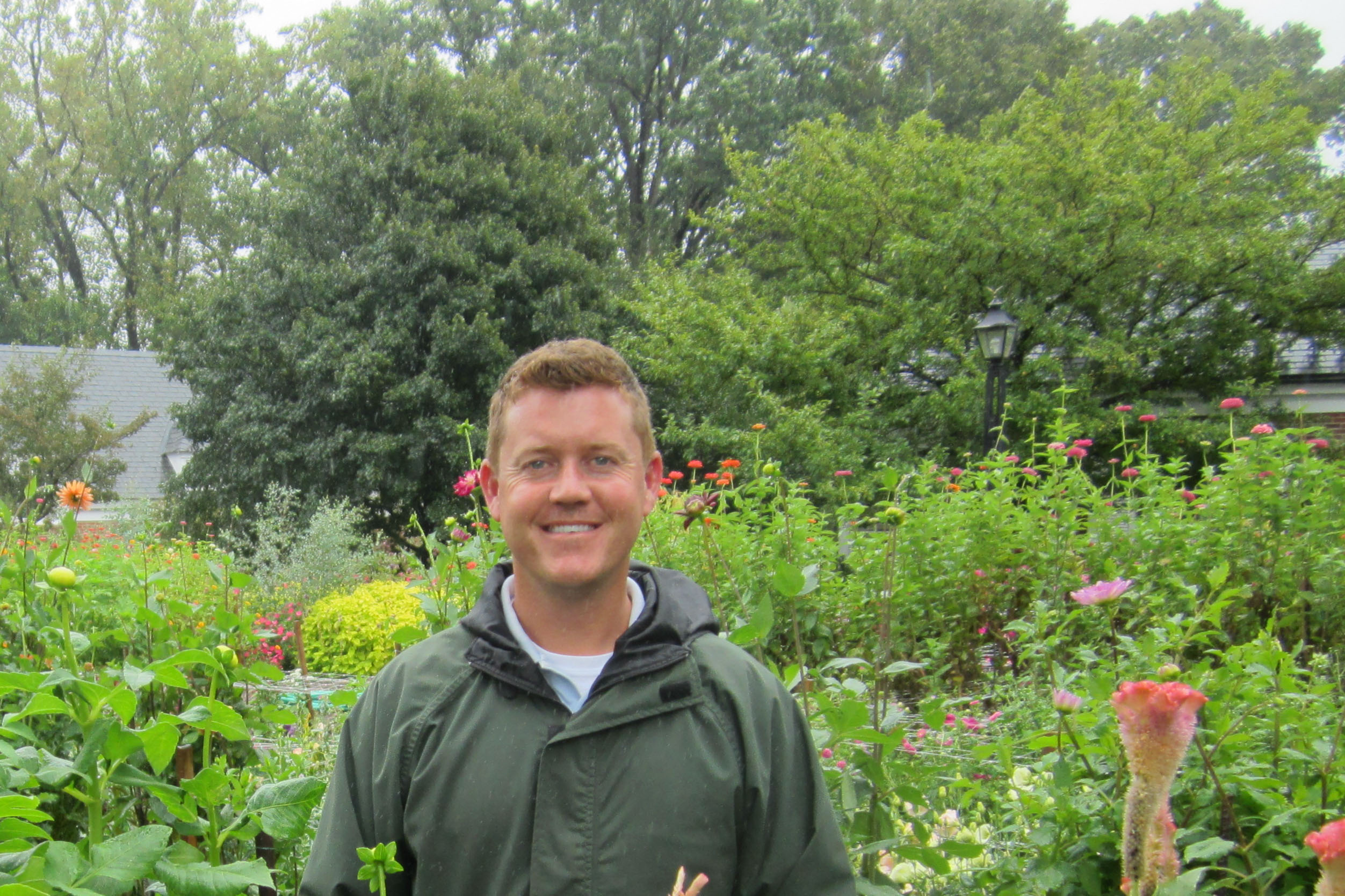 Drew Asbury is Hillwood's horticulturist and volunteer manager. He joined Hillwood in 2012 and is responsible for the greenhouses, the cutting garden, and the horticulture volunteer program. Drew has worked professionally in the horticulture industry for nearly twenty years in a variety of positions including garden center sales, greenhouse growing, and landscape management and design. Drew graduated from the Longwood Gardens professional gardener training program in 2006 and is currently working on his Master's degree in landscape design from George Washington University.
Hanging Basket Workshop