Lightness and Luxury: Historic Scents and Containers
This is the third program in the Perfume & Seduction Lecture Series.
For those with allergies or sensitivities to fragrance, please note that scent strips will be handed out in the Visitor Center Theater during the presentation in order to sample various fragrances. 
Scent strips will not be distributed during the presentation in the simulcast, but guests may smell them in the Visitor Center following the program.
Explore the history of perfume, including scientific and technological evolutions from antiquity to the eighteenth century. By the eighteenth century, perfume was dominated by lightness, luxury and voluptuousness. Scent strips of four historic fragrances will be distributed during the presentation to highlight changing tastes.
Scent containers from the eighteenth century amplified the luxurious experience through the use of precious materials. Beautifully designed and seductive objects appealed to many collectors, including Marjorie Post and Léon Givaudan, one of the co-founders of the Swiss manufacturer of flavors, fragrances and cosmetic ingredients. Martine Uzan will also discuss Givaudan's creation of his remarkable collection of eighteenth-century perfume bottles, smelling salt flasks, and toilette accessories, a portion of which is exhibited in Perfume & Seduction and displayed in the United States for the first time.
Event Timeline
5:30-6:30 p.m.: Mansion, Perfume & Seduction, and Greenhouse open for self-guided touring
Make sure to stop by the new Merriweather To Go and purchase a beverage, wine, and light snacks
6:30-8 p.m.: Lecture with Scent Strip Distribution
8 p.m. Book Signing
About the Speaker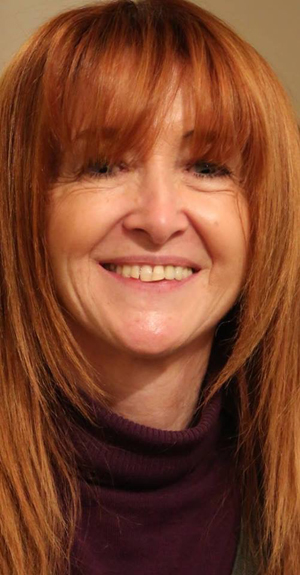 Since 1986, Martine Uzan has served as the Communications Manager for Fragrances and Flavors at Givaudan. She is responsible for the eighteenth century collection "Les Flacons de la Séduction." She studied English and American literature and civilization at the University of Paris/Nanterre and holds a Masters in French & German.
About the Series 
Explore the evolution of perfume's luxurious and seductive role in this four-part series.
Thursday, March 28: Style and Scent in the 18th Century with Kimberly Chrisman-Campbell
Wednesday, April 17: Art and Passion: A Cultural History of Fragrance with Richard Stamelman
Tuesday, April 30: Lightness and Luxury: Historic Scents and Containers with Martine UzanWednesday, May 15: René Lalique and the Art of Perfume with Nicholas Dawes
Lightness and Luxury: Historic Scents and Containers