Women Looking at Women: LIFE Magazine's Female Photographers
and their Images of American Women in the Context of World War II 
This is the first program in the Mid-Century Master lecture series.
Female photographers at LIFE magazine documented the fluctuating status of women in the United States during World War II and in its immediate aftermath.
Margaret Bourke-White, Marie Hansen, and Nina Leen each captured the various roles available to American women—albeit specifically white, middle-class women—through compelling photo essays. In addition to chronicling the lives and roles of women, these powerful photographers simultaneously solidified their own place within LIFE's male-dominated photography staff.
EVENT TIMELINE
5:30-6:30 p.m. | Mid-Century Master: The Photography of Alfred Eisenstaedt, mansion, gardens, and greenhouse open for self-guided touring.
6-6:30 p.m. | Members-only wine and cheese reception. Join today!
6:30-7:30 p.m. | Lecture
 
ABOUT THE SPEAKER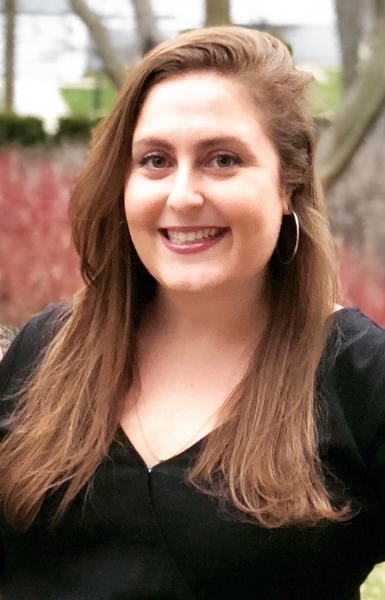 Alissa Schapiro is a Chicago-based museum curator and art historian who specializes in modern American art and the history of photography. She received her undergraduate degree in the History of Art and Architecture from Harvard University, her master's degree in Curatorial Studies from the Courtauld Institute of Art, London, and is currently completing her Ph.D. in Art History at Northwestern University. Schapiro has contributed to numerous museum exhibitions and catalogues in the U.S. and abroad, including at the Art Institute of Chicago, the Terra Foundation for American Art, the Milwaukee Art Museum, the Art Gallery of New South Wales, Tate Britain, and the Courtauld Gallery.
While finishing her dissertation about American art and visual culture produced in response to the Holocaust during World War II, Schapiro will serve as a fellow at the Mandel Center for Advanced Holocaust Studies at the United States Holocaust Memorial Museum beginning in January 2020. Additionally, Schapiro is currently serving as assistant curator on an exhibition on LIFE magazine and photography opening in the winter of 2020.
ABOUT THE SERIES
Alfred Eisenstaedt was among a notable group of mid-century photographers who created a cohesive and vibrant understanding of American culture through photography, fine art, and fashion. 
October 3 | Women Looking at Women: Life Magazine's Female Photographers and their Images of American Women in the Context of World War II with Alissa Schapiro
October 10 | Mid-Century Muses: Looking at Fashion in the Photography of Alfred Eisenstaedt with Megan J. Martinelli
October 16 | Ultimate Insiders: White House Photographers and How They Shape History with Kenneth T. Walsh
October 24 | Life in the Art World: Life Magazine and Modern American Art with Melissa Renn
Women Looking at Women: LIFE Magazine's Female Photographers