Dance on the Lunar Lawn | Coyaba Dance Theater
Enjoy an evening with Coyaba Dance Theater on the Lunar Lawn at Hillwood. Coyaba presents "It Takes A Village," a performance highlighting traditional and contemporary West African dance and music focusing on the diverse ethnic groups and various humanitarian themes of West Africa.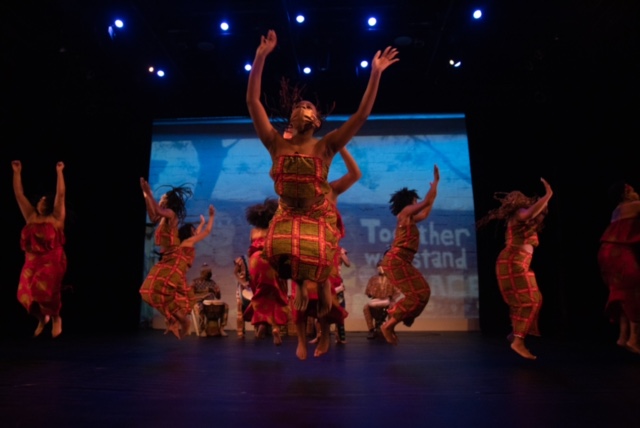 View a digital program for the performance.
Coyaba is dedicated to promoting identity, community and connection through music, song and dance. This performance will feature Coyaba Youth Academy ranging from age 4 to 18 years of age, their community repertoire class, and their amazing senior "Moving Wisdom" class aged 65 years and up. This intergenerational show will truly put a smile on your face, joy in your soul, and movement in your hips! 
Since 2021, Hillwood has explored and expanded its programming in the world of dance. Marjorie Post was a lover of dance, both in her personal life and as a patron of the performing arts. This connection between Post, Hillwood, and dance inspires programs that give a platform to movement artists from the Washington, D.C. area. Following a movement piece inspired by 2021's Rich Soil exhibition co-commissioned with Dance Place and performances by SOLE Defined and Gesel Mason, to an ongoing partnership with the Dance Institute of Washington, this performance by Coyaba marks the third summer of dance programming in Hillwood's gardens.
PROGRAM GUIDELINES 
This program takes place outdoors.
Please bring your own lawn chair or picnic blanket for seating on the lawn.
Picnicking is welcome at this event. Please note our liquor license does not allow patrons to bring in outside alcohol. Food and drinks, including beer and wine, will be available from Merriweather To Go. 
INCLEMENT WEATHER 
If inclement weather forces a cancellation, registered participants will be notified via email by 3 p.m. on the day of the performance. Efforts will be made to transfer tickets to another performance, if possible. 
PROGRAM TIMELINE
5:30-7:00 p.m. | Explore Hillwood  
7:00-8:00 p.m. | Performance on the Lunar Lawn 
ABOUT THE PERFORMERS
Coyaba Dance Theater has celebrated over 25 years of portraying outstanding performances in traditional West African dance and drumming. Coyaba is a 2001 and 2004 recipient of the DC Dance Award for outstanding group performance.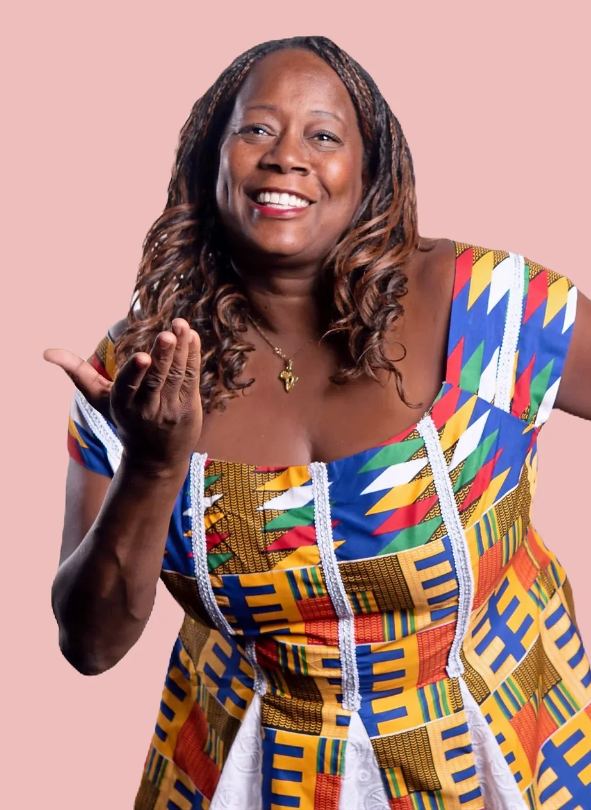 Sylvia Soumah's (founder and artistic director of Coyaba) formal training begin in Cincinnati, Ohio where she majored in modern dance and vocal music with various modern, jazz and vocal instructors at the School for Creative and Performing Arts. In those early years, Sylvia performed with the Cincinnati Opera in productions such as Carmen, Show Boat, and Amahl and the Night Visitors, in musical theater productions such as The Music Man, Guys & Dolls, and The Wiz at the National Theater, Washington, DC. Further studies in modern dance and creative movement led Ms. Soumah to expand her interest to early childhood education at the University of Cincinnati. 
In 1986 she moved to Washington, DC to focus her skills in modern dance under the direction of Carla Perlo, Carla & Company, where she was exposed to many choreographers including: Lesa McLaughlin, Nancy Havlik, Debra Riley, and Alvin Mayes. During this time, Sylvia Soumah also performed with Improvisation Unlimited at the University of Maryland under the direction of Mim Rosen. In 1992, she began her extensive study of West African dance under the tutelage of Aidoo Holmes, founder/artistic director of Wose Dance Theater, and with this company Sylvia not only learned the importance of the African dance technique and solo performance, but she also learned to drum and sing as well. 
In 2015 she was awarded the Pola Nirenska Award for outstanding contributions to the field of dance and education.  
Sylvia has collaborated with Daniel Burkhoder (My Ocean is Never Blue), StepAfrika, Kingsman Island Festival (DC), Usuthu Arts Productions (South Africa), Salamata from Ghana, West Africa, Jessica Phillips Silver [Finding Rhythm! The Journey Through The Musical Brain (2020)], and Inspired Child (educational music video "A to Z This is MY DC" music & dance video), and was the co-choreographer/performer with What's Going On touring company under the direction of Vincent Thomas.  
Dance on the Lunar Lawn | Coyaba Dance Theater