Container Garden Workshop
Take a short walk and hear about Hillwood's summer designs and then build your own bowl of beauty!
You'll leave this hands-on workshop with:
A container overflowing with a beautiful array of bright summer flowers and ornamental foliage.
You'll learn:
How to select a variety of complimentary plants for a lush finished basket;
How to care for your plants so that you can enjoy the blooms all summer long.
These planters will require a sunny location with a minimum of four to six hours of sun.
All supplies are included in this workshop and latex gloves are available. These containers are low and flat on the bottom to ease transportation, but an old blanket or two in your trunk makes for easy clean up and provides a way to help cradle your basket during the drive home.
This program is limited to twelve people. Payment is required in advance and is non-refundable.  This workshop must have a minimum of four participants. In the event the workshop is canceled, participants may choose a refund or to participate in another session. Please wear comfortable shoes and clothing. You'll be standing and working with plant material. 
About the Presenter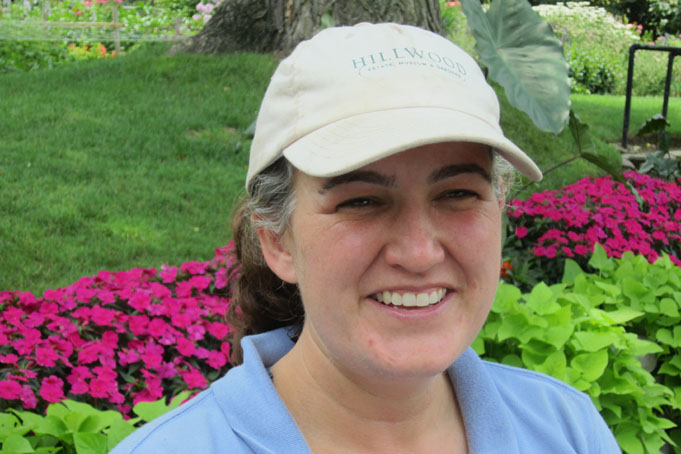 Jessica Bonilla is the head gardener at Hillwood. Joining the team in 2009, she leads her staff in maintaining all aspects of garden upkeep. With over 20 years of experience, she started her career in commercial landscaping and in 2000 became head gardener at a private estate in Rochester, NY, where she also ran her own landscaping business. She currently leads a variety of educational programs at Hillwood and teaches the botany class for the DC Master Gardener program. She has a bachelor's degree in Landscape Contracting from Penn State and is a member of the Boxwood Society.
Container Garden Workshop