Art and Passion: A Cultural History of Fragrance
This is the second program in the Perfume & Seduction Lecture Series.
A symbol of luxury and sensuality, perfume should appeal to the eye as well as the nose. The captivating allure of French perfume from the 1700s through mid-1900s was expressed through elaborate bottle design and represented in poetry, literature, fine art, and advertising. Dr. Richard Stamelman will explore the cultural impact of perfume as well as the ways fragrant botanicals and animal scents have been used to evoke the past. 
Event Timeline
5:30-6:30 p.m.: Mansion, Perfume & Seduction, and Greenhouse open for self-guided touring
Make sure to stop by the new Merriweather To Go and purchase a beverage, wine, and light snacks
6:30-7:30 p.m.: Lecture
About the Speaker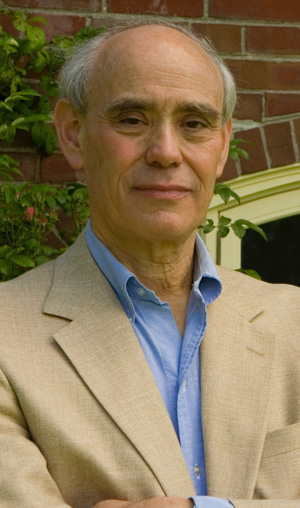 Richard Stamelman is an emeritus professor of Romance Languages at Williams College.  He has taught at Wesleyan University, the University of Colorado, Dartmouth College, and William and Mary. Currently, he is Visiting Professor of Media and Cultural Studies at William & Mary. He has served as Dean of the Humanities and Director of the Center for Humanities (at Wesleyan); Director of the Center for Foreign Languages and Cultures (Williams), and Executive Director of the Montgomery Endowment (Dartmouth). 
He is the author of Perfume. Joy, Obsession, Scandal, Sin. A Cultural History of Fragrance from 1750 to the Present, as well as other books and essays on nineteenth and twentieth century French literature, art, photography, and culture. He is the translator of poetry and essays from the French.  
An honorary member of the Société française des parfumeurs, he was made Chevalier dans l'Ordre des Palmes académiques in 1993 and was awarded a John Simon Guggenheim Memorial Foundation fellowship six years later. He has taught courses on French and American poetry, the poetics and politics of fashion and perfume, and the history of photography from the 19th century to the present.
About the Perfume & Seduction Series 
Explore the evolution of perfume's luxurious and seductive role in this four-part series.
Art and Passion: A Cultural History of Fragrance