Gardener's Focus: Holiday Décor
Get an intimate look at Hillwood's holiday décor with the experts!
Ami Wilber, floral and event décor designer, highlights Hillwood's fabulous Christmas trees.
Tickets are distributed at the visitor center upon opening each day. A limited number of tickets may be pre-reserved by phone by Hillwood members. This twenty-minute tour is limited to ten, and meets inside the mansion entry hall.
ABOUT THE PRESENTER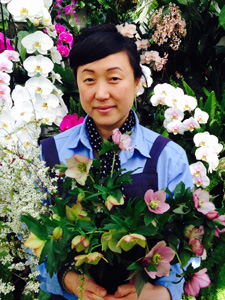 Ami Wilber became the floral and event décor designer at Hillwood in November 2016. Ami has over twenty-five years of experience as a floral designer. She received a bachelor's degree in fine art from Miami University of Ohio and a master's of fine arts from the Rochester Institute of Technology, School for American Crafts. Prior to joining Hillwood, Ami created sculptures and exhibited her installations at galleries and public spaces in Washington, D.C.
Gardener's Focus: Holiday Décor