Dinnertime Documentaries | Yellow is Forbidden
This event is part of the Determined Women Dinnertime Documentaries series.
Enjoy spring evenings at Hillwood with documentaries that highlight a variety of determined women from throughout history! Tour Hillwood's mansion, gardens,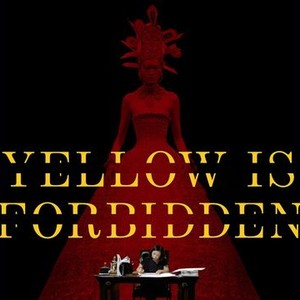 greenhouse, special exhibition Determined Women: Collectors, Artists, and Designers at Hillwood, eat a delicious meal at Merriweather Café, and enjoy a film. This evening's featured documentary is Yellow is Forbidden, directed by Pietra Brettkelly. 
Reservations are required for a seated dinner at the Merriweather Cafe between 5:30 and 7 p.m. Make a reservation by calling Visitor Services at 202.686.5807 or emailing info@hillwoodmuseum.org.
TIMELINE
5:30-7:30pm | Explore Hillwood  
7:30-9pm | Film Screening  
Seating for the film is first-come first-serve in the visitor center theater, Dina Merrill Pavilion, CW Post, and Merriweather Room B 
ABOUT THE FILM 
This feature documentary follows Chinese fashion designer Guo Pei as she aims to join the exclusive world of Paris's Chambre Syndicale de la Haute Couture. Director Pietra Brettkelly traces the designer's Cinderella story from Mao's China to Paris fashion shows, and the Met Gala fundraiser event in New York, where pop star Rihanna modelled a 27-kilogram yellow fur gown by Guo Pei in 2015.  
Related Programs
Wed, Apr 12 - Wed, Apr 26 2023, All day
Enjoy spring evenings at Hillwood with documentaries that highlight a variety of determined women throughout history! Before the film, tour the mansion, gardens, greenhouse, special exhibition Determi
Dinnertime Documentaries | Yellow is Forbidden