Conservatory Concert | Determined Women, Musical Pioneers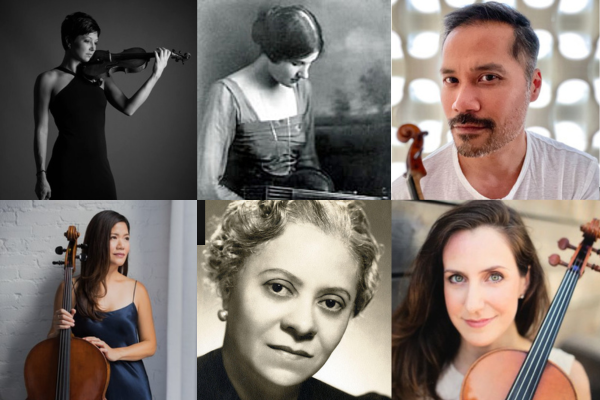 Determined Women, Musical Pioneers showcases the works of two influential female composers of the 20th century—Rebecca Clarke and Florence Price—taking the audience on a musical journey through the unique perspectives of these trailblazing women.  
Rebecca Clarke, a British-American composer, lived from 1886–1979. She was a viola virtuoso and one of the first women musicians to become a regular member of a professional orchestra in London. Her compositions were entered into competitions under male pseudonyms to avoid bias- many of which are performed so frequently today they are part of the canon for violists. We will hear one of her duos for viola and cello in this concert. 
Florence Price was an American composer who lived from 1887–1953. She was the first African American woman to have a symphony premiered by a major American orchestra. While this premier brought her instant fame and recognition, much of her career was an uphill battle against segregation and Jim Crow laws in the United States. She wrote over 300 works for chamber groups, orchestras, choral groups, concertos. In this concert we will hear two of her works for string quartet. 
PROGRAM TIMELINE
5:30-7:00 p.m. | Explore Hillwood
7:00-8:00 p.m. | Concert in the Visitor Center Conservatory
ABOUT THE PERFORMERS
Founded in 2013, Sound Impact (SI) is a collective of musicians dedicated to connecting, engaging and empowering youth beyond the concert hall through performances and education programs. Its mission is underpinned by the belief that music has the ability to ignite positive social change when employed as a tool for community engagement. SI reaches over 12,000 young people annually through programs including in-school education concerts, classroom curriculum, interactive workshops, a virtual education series, innovative ukulele training, incarcerated youth residencies, international festivals, and cultural exchange opportunities. SI is proud to partner with the Alexandria City Public Schools, DC Collaborative, DC Department of Youth Rehabilitation Services, FUNSINCOPA (Panama), George Mason University, Hylton Performing Arts Center, Mothers of Northern Arlington, Music at Kohl Mansion (CA), National Orchestral Institute + Festival, National Symphony Orchestra, Orange County Public Schools (VA), Roanoke Symphony Orchestra, San Benito Arts Council and SIFAIS (Costa Rica).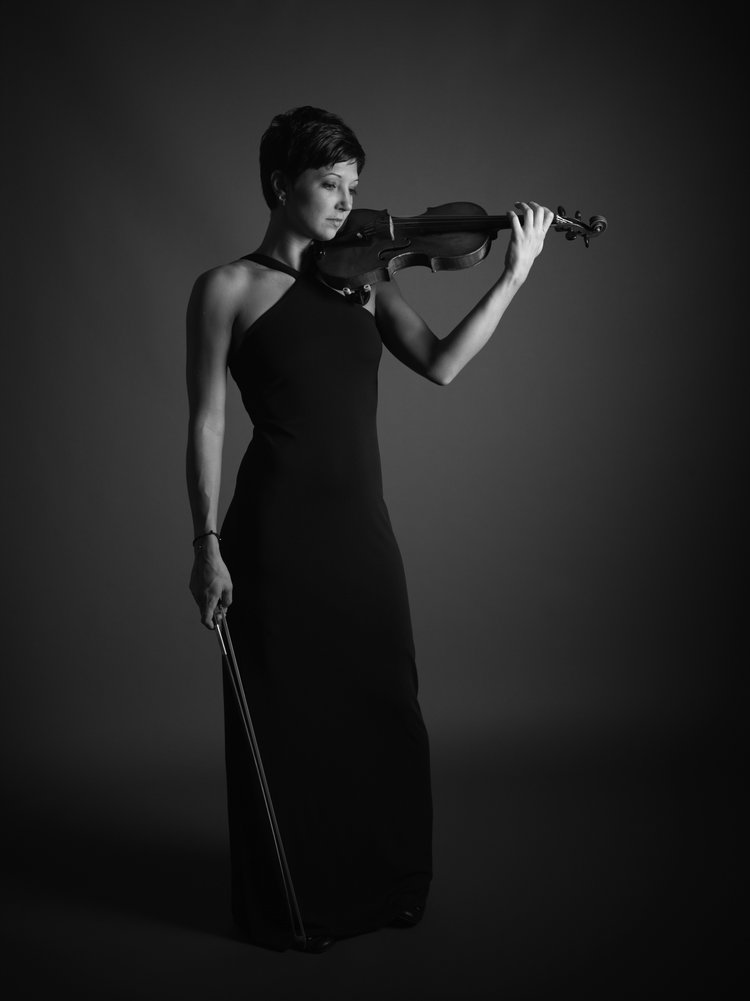 Praised by the Cleveland Plain Dealer as "remarkably poised...sensitive and majestic," violinist Laura Colgate enjoys a versatile career as a chamber and orchestral musician, soloist, educator, curator, activist, and innovator. Having performed worldwide across Europe, Asia, and North America, she has performed on stages including the Barbican Centre, Kennedy Center, and multiple appearances at Carnegie Hall. Laura was an adjunct professor at the University of Maryland where she taught Financial Entrepreneurship for Arts Leaders in 2021. She is also the curator for the Strathmore Music in the Mansion series and the National Philharmonic Chamber Music Series, and formerly curated the Chamber Music Series at The Clarice Smith Performing Arts Center. She completed her Doctorate from the University of Maryland (UMD) School of Music, focusing her thesis on Women Composers. Laura is passionate about being an innovator in the world of classical music, and in March 2018 co-founded the Boulanger Initiative, an advocacy organization for women composers based in D.C., for which she holds the position of Executive and Artistic Director. The Initiative champions the works of women composers through consulting, performance, education, and commissions, and launched its performance series with the Women Composers (WoCo) Festival in D.C. March 8-10, 2019.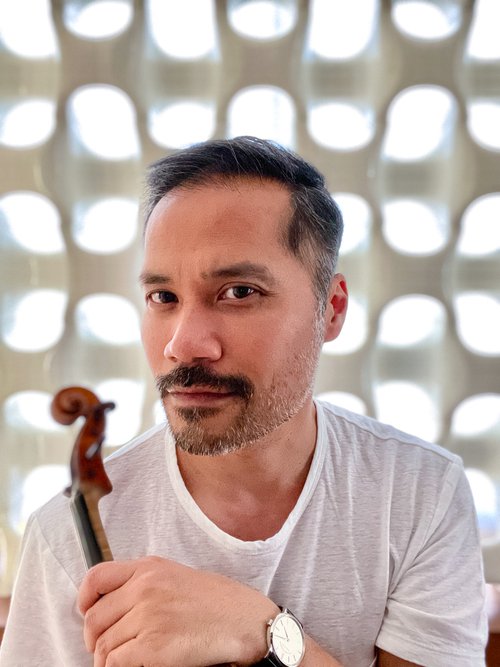 Regino Madrid, from Los Angeles, CA, is currently the concertmaster of The American Pops Orchestra and assistant concertmaster of The National Philharmonic at Strathmore. He was the former assistant concertmaster of "The President's Own" U.S. Marine Chamber Orchestra for 20 years and regularly played at the White House. Mr. Madrid has also appeared as guest concertmaster for the Eclipse Chamber Orchestra, National Gallery Orchestra, National Philharmonic, Chesapeake Orchestra at St. Mary's River Concert Series, the Alexandria Symphony, and the Chamber Orchestra of San Antonio. Mr. Madrid regularly plays with the National Symphony Orchestra. Since making his solo debut at 16, Mr. Madrid has appeared with numerous orchestras throughout the United States and abroad. Notable performances include Beethoven's Violin Concerto, Bartok's Violin Concerto No. 2, Brahms' Double Concerto, and Waxman's Carmen Fantasy. Mr. Madrid received his Bachelor of Music degree in violin performance from the Cleveland Institute of Music after pursuing a Physiological Science degree from UCLA. Mr. Madrid resides in Hollin Hills, VA where he enjoys photography and Scandinavian mid-century design and architecture.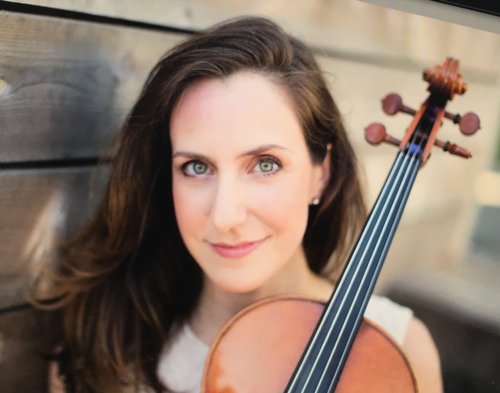 Sound Impact Co-founder and Violist Tiffany Richardson made her solo debut in St. Petersburg, Russia, at age seventeen. She now appears regularly in venues such as the Kennedy Center and Wolf Trap, along with schools and juvenile detention centers throughout the United States. Ms. Richardson has performed with the Hawaii Symphony, National Philharmonic, Richmond Symphony, St. Louis Symphony, Wolf Trap Opera, and the Washington National Opera. As a chamber musician, Ms. Richardson collaborated with members of the Lee Trio, Los Angeles Piano Quartet, Mendelssohn Quartet, Orpheus Chamber Orchestra and St. Paul Chamber Orchestra and can be heard on several world premiere recordings as a member of the Boston Modern Orchestra Project. Dedicated to serving communities through music, Tiffany is currently Co-Director of Learning and Engagement with the National Philharmonic where she builds initiatives that forge connections between the arts and social justice, technology, and wellness. Ms. Richardson holds degrees from University of Maryland and the New England Conservatory of Music.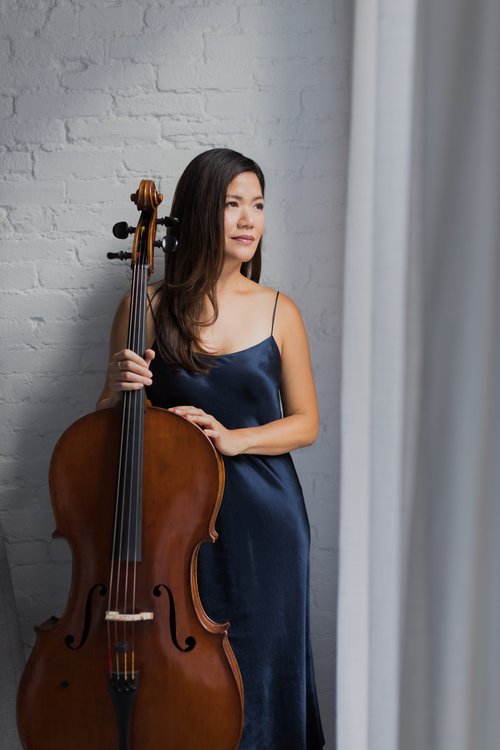 Co-founder & Cellist Danielle Cho is Assistant Principal Cellist of the Kennedy Center Opera House Orchestra and also performs regularly with the National Symphony Orchestra. Dedicated to bringing music outside of the concert hall, she has performed and taught in marginalized communities in Argentina, Costa Rica, Haiti and Panama, leading teams and Sound Impact's Cultural Exchange program. This passion was instilled in her after studying in Barcelona on a Fulbright Scholarship, after which she was invited to play with the Orquesta de la Comunitat Valencia where she toured internationally under Lorin Maazel and Zubin Mehta. Highlights of Danielle's career have been solo appearances with the Erie Chamber Orchestra and the Festival Filharmonica Juvenil (Argentina) and festival appearances in Europe and the US including IMS Prussia Cove, Spoleto, Music in May, the Holland Music Sessions, Taos, Sarasota, and Schleswig-Holstein. Danielle is a graduate of the USC Thornton School of Music and the New England Conservatory. In her spare time, Danielle enjoys boxing, hiking and photography.
Conservatory Concert | Determined Women, Musical Pioneers