Mid-Century Master: The Photography of Alfred Eisenstaedt
Mid-Century Master: The Photography of Alfred Eisenstaedt
-
When he photographed her for the November 5, 1965 issue of LIFE Magazine, Alfred Eisenstaedt cemented Marjorie Merriweather Post's place among the most notable people of the twentieth century. Already well-known as a generous philanthropist, businesswoman, and social figure, Post was featured in an eighteen-page spread that showcased her generous spirit and gracious way of life. With his acumen for capturing larger-than-life personalities in natural poses and genuine moments, Eisenstaedt was the perfect photographer for highlighting her distinguishing features.
Featuring nearly fifty Eisenstaedt photographs and ephemera from his career in photojournalism, this special exhibition will explore the relationship between Post and Eisenstaedt that evolved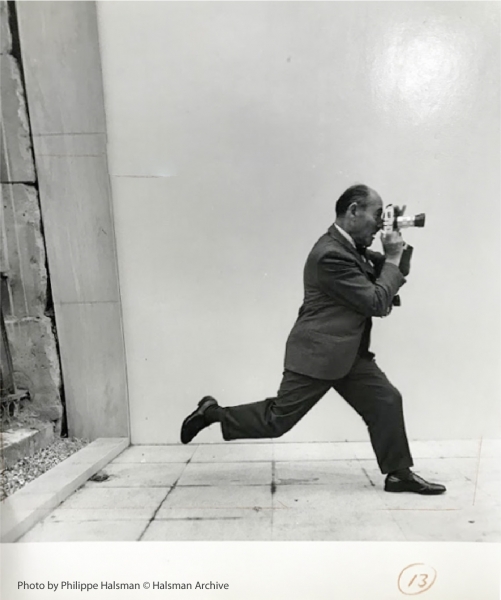 over  the course of the sessions, the illuminating photos of Post, and the broader body of Eisenstaedt's work documenting life in in the mid-twentieth century.
Alfred Eisenstaedt (1898—1995), was a photojournalist at LIFE from its inception under Henry Luce in 1936 until 1972, its final year of weekly publication. Born in present-day Tczew, Poland (formerly Dirschau, West Prussia), Eisenstaedt picked up his first camera as a boy, but did not become a professional photographer until the 1920s. Eisenstaedt traveled across Europe, capturing its cultural and political landscape as an inconspicuous, charming observer armed with minimal equipment on assignment as a freelancer and for the Associated Press before immigrating to the United States in 1935. A decade later, Eisenstaedt photographed the celebrated V-J Day in Times Square (1945) on assignment for LIFE, cementing his place in photojournalism history and defining post-war exuberance for generations of Americans. For the 1965 profile of Post, he took pictures of her at her three properties—Hillwood, Camp Topridge, and Mar-a-Lago. Post and Eisenstaedt corresponded occasionally through letters and telegrams, with the photographer sharing special prints of Scampi, Post's beloved schnauzer and the Merriweather, her private jet. They also discussed the album that Eisenstaedt gave to Post following the article's publication. The piece brought an abundance of fan letters to Post's various addresses as the public found her both approachable and exquisite. As his reputation developed, Eisenstaedt included the photos he took of Post's residences, pets, and her portrait alongside other distinguished Americans in several of his thirteen published books.
Just as Marjorie Post carefully preserved her exemplary collections and her lifestyle for future generations, Eisenstaedt captured twentieth-century life as he documented the personalities, events, and experiences for posterity. Despite the renown of his work, which includes his signature informal portraits of world leaders, politicians, philanthropists, scientists, artists, and writers, Eisenstaedt is lesser-known among modern photographers.
In addition to the photos from the sessions with Post, highlights of the exhibition include portraits of other twentieth-century celebrities, such as Marilyn Monroe, the Duke and Duchess of Windsor, Albert Einstein, Jackie Kennedy Onassis, Ernest Hemingway, and Frank Lloyd Wright. Other important prints to be featured are his Waiters on Skates series from 1932, his Farewell to Servicemen at Pennsylvania Station (1943), and his expressive Drum Major of the University of Michigan Rehearsing (1950). The exhibition will also introduce Eisenstaedt's practices for successful images, such as his ability to conceive and capture candid moments, his skillful mastery of natural light, and his unobtrusive, relaxed approach to working with celebrities and dignitaries. 
Sponsors
Mid-Century Master: The Photography of Alfred Eisenstaedt is supported by the Marjorie Merriweather Post Foundation, Northern Trust, Ellen MacNeille Charles, Ms. Nedenia Rumbough and Mr. Jan Roosenburg, Stanley H. Rumbough, Dr. Catherine M. Chura, Kate and Bunky Markert, and Susan and David Thoms. All exhibitions and programs are funded in part by the U.S. Commission of Fine Arts through the National Capital Arts and Cultural Affairs program.
Programs
Mid-Century Master inspires an array of programs throughout the presentation of the exhibition. 
This summer, a three-part film series featuring documentaries about other well-known photojournalists will explore ways that photographers define visual  history. Read more about Dinnertime Documentaries. In October, a four-part lecture series will delve deeper into the world of photography. Learn more about the Mid-Century Master Lecture Series.
Photo above by Alfred Eisenstaedt. © The Picture Collection. All rights reserved.
Included in suggested donation