Marjorie Post and Marie Antoinette
A Story of American Taste
Marjorie Merriweather Post was particularly attracted to exquisite French decorative arts with aristocratic and royal provenance. In her successive New York City residences, Post amassed an impressive collection of French treasures that epitomize the period's taste for French royals, especially Queen Marie Antoinette.
This lecture will explore the lesser-known early collecting period of Marjorie Post in the context of American taste, and shed new light on several works of art from Hillwood's collection.
EVENT TIMELINE
5:30-6:30 p.m. | Mansion and greenhouse open for self-guided touring.
6:30-7:30 p.m. | Lecture
ABOUT THE SPEAKER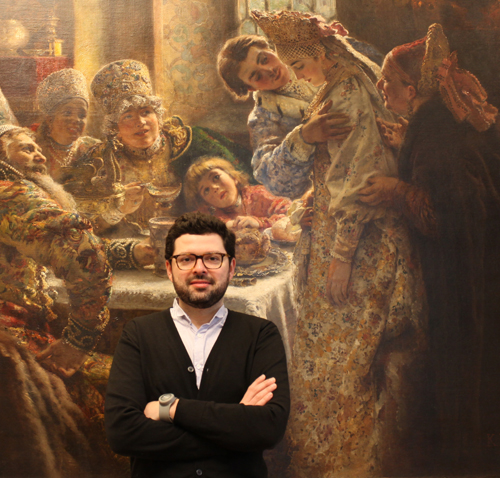 Dr. Wilfried Zeisler is Hillwood's chief curator. He is a graduate of Sorbonne University and the Ecole du Louvre, Paris. Wilfried has written extensively on French and Russian decorative arts, including a 2010 book on ceramics and several articles. Wilfried's dissertation, L'Objet d'art et de luxe français en Russie (1881-1917) [French Objets d'art and Luxury Goods in Russia], was published in Paris in 2014. Between 2009 and 2011, he has participated in and curated exhibitions in Paris and Monaco. 
At Hillwood, he has curated Splendor and Surprise: Elegant Containers, Antique to Modern (2015),  Konstantin Makovsky: The Tsar's Painter (2016), and Fabergé Rediscovered (2018), and has contributed to Friends and Fashion: An American Diplomat in 1820s Russia (2017) and The Artistic Table (2018). Wilfried wrote Fabergé Rediscovered, and co-authored Konstantin Makovsky: The Tsar's Painter in America and Paris  (2015).
 
Marjorie Post and Marie Antoinette