Divas Outdoors presents Singin' In the Rain
Let Gene Kelly and Debbie Reynolds sweep you off your feet in the glorious Singin' in the Rain, while you sip beer, wine, or champagne from Hillwood's café.
Come early and set out your elaborate picnic spread.
Pour your energy into planning your fabulous props and costumes, knowing that we'll pour the drinks when you arrive!  Choose a special champagne cocktail, beer, wine, or champagne to go with your feast, or pick up a sandwich from Hillwood's Café!
Our judges love connections to the film, costumes, and props, including table cloths, flameless candelabras, serving dishes, baskets, centerpieces, and classic movie snacks.
Winners will receive an annual membership to Hillwood, bragging rights, and the envy and admiration of your fellow film-goers.
Hillwood Café
Stop by the bar for a signature champagne cocktail, beer, wine, or champagne by the glass or bottle. Sandwiches and light snacks are also available to purchase. Cash is preferred to speed your transaction. The bar will remain open until 9:45 p.m.
Please note that our liquor license does not permit outside alcohol to be brought in.
Event Timeline
Gates open 7 p.m.
7-8:30 p.m.: Mansion and Spectacular open for touring
7-9:45 p.m.: Hillwood Café open
8-8:30 p.m.: Best picnic spread judging; winners announced before film
Film begins around 8:45 p.m.
This event is rain or shine. In the event of rain, the screening will be moved to indoor locations.
Divas Outdoors is part of the Dina Merrill Film Program and is presented in partnership with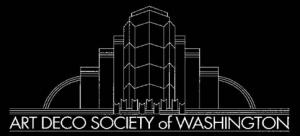 Divas Outdoors presents Singin' In the Rain