Beyond Gatsby: The Fabled Gardens of Long Island's Gold Coast
This is the second program in the Great Homes and Gardens lecture series.
Originally comprising vast areas of the North Shores of Long Island, the Gold Coast was a favorite retreat of the rich and famous, including Hillwood's founder, Marjorie Merriweather Post. Beginning around the turn of the century and through the 1920s, the North Shore was the place to be for some of the most notable Americans. Along with grand houses, they built elaborate gardens, hiring such notable architects and landscape architects as Delano and Aldrich, Carrere and Hastings, the Olmsted Brothers, Beatrix Farrand, and Ellen Biddle Shipman. Discover the gardens, as they were originally built, and learn about their history, landscape design, and present condition. 
EVENT TIMELINE
5:30-6:30 p.m. | Mansion and greenhouse open for self-guided touring.
6-6:30 p.m. | Members-only wine and cheese reception. Join today!
6:30-7:30 p.m. | Lecture
ABOUT THE SPEAKER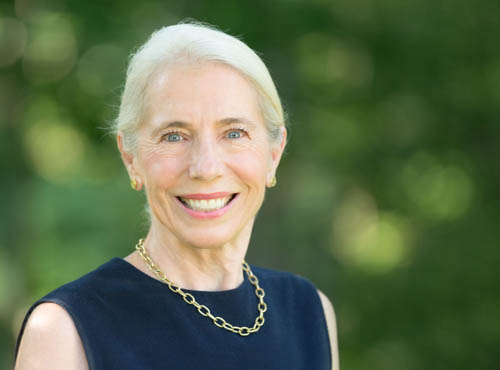 CeCe Haydock is a New York state landscape architect. After working in the New York City Parks Department as a site engineer, she joined the firm Innocenti and Webel in Locust Valley, before founding her own practice. For the past 25 years, she has been working on predominately residential projects, as well as municipal parks and commercial sites, using a classical design palette.
She focuses on sustainability and "green" building. Cece is LEED (Leadership in Energy and Environmental Design) accredited and has served as the project manager for a Sustainable Sites Initiative. 
Cece is an officer of the American Society of Landscape Architects (ASLA), and a member the Institute of Classical Architecture and Classical America, the Edith Wharton Society and The Mount. She serves as a trustee of the Planting Fields Arboretum State Historic Park in Oyster Bay, NY and on the International Council of The Preservation Society of Newport County. Cece is also adjunct professor at Long Island University, and a visiting lecturer at the New York Botanical Garden.
A graduate of Princeton University, she received her master's degree in Landscape Architecture from the SUNY School of Environmental Science and Forestry.
ABOUT THE SERIES
Escape Washington's dreary February and immerse yourself the stories of extraordinary homes, lush gardens, and the people who brought them to life.
February 6 | Tony Duquette's Dawnridge with Hutton Wilkinson
February 11 | Beyond Gatsby: The Fabled Gardens of Long Island's Gold Coast with CeCe Haydock
February 18 | Madam Walker's Villa Lewaro with A'Leila Bundles
February 25 | The New Elegance: Designing Around the World with Timothy Corrigan
 
Beyond Gatsby: The Fabled Gardens of Long Island's Gold Coast