Caught in the Revolution: Petrograd 1917
The Russian Revolution has traditionally been described mainly through the eyes of Russians. One rare Western exception is the account of American John Reed and his wife Louise Bryant. Ten Days that Shook the World. Made famous in Warren Beatty's 1981 film Reds, Reed and Bryant provide us with only part of the story.
They were relative latecomers to revolutionary events in Petrograd 1917; for months before their arrival a community of expatriate Americans and Brits witnessed the violent descent into anarchy with an increasing horror, and often wrote vivid accounts in diaries and letters home. An assortment of journalists, diplomats, military attachés, nurses, doctors, bankers and businessman, also wrote vivid accounts of that turbulent year which were never published, or quickly disappeared.
Program Timeline
5:30-6:30 p.m.: Mansion and Friends and Fashion open for self-guided touring
6:30-7:30 p.m.: Lecture
7:30 p.m.: Book Signing: Caught in the Revolution is available in the Museum Shop
About the Speaker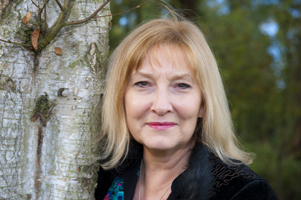 Helen Rappaport read Russian Special Studies at Leeds University, and worked for many years as a freelance writer, Russian translator and editor before publishing her first history book, Joseph Stalin: A Biographical Companion in 1998. Since then she has published 13 books, alternating between her two great passions: the Victorians and Late Imperial Russia.  Her books Last Days of the Romanovs and The Romanov Sisters were best sellers in the US, the latter staying in the NY Times Top 20 for 11 weeks. Her 2012 book A Magnificent Obsession: Victoria, Albert and the Death that Changed the British Monarchy has been followed by work as historical consultant to the ITV Victoria series that aired on PBS in the US in 2017, and authorship of Victoria, the tie-in book to the TV series. Helen is now working on the second series. Her latest history title is Caught in the Revolution; Petrograd, Russia, 1917 – A World on the Edge, written for the 2017 anniversary.  Helen is now working on a final Romanov book—The Race to Save the Romanovs—to be published in 2018 for the 100th anniversary of the murder of the Imperial family. In 2016 she was awarded an Honorary Doctorate by her alma mater, Leeds University, in recognition of her "outstanding work promulgating academic and popular history." Follow her on Facebook and Twitter.
Caught in the Revolution: Petrograd 1917