Lecture and Object Study: Splendor and Surprise
About the Curators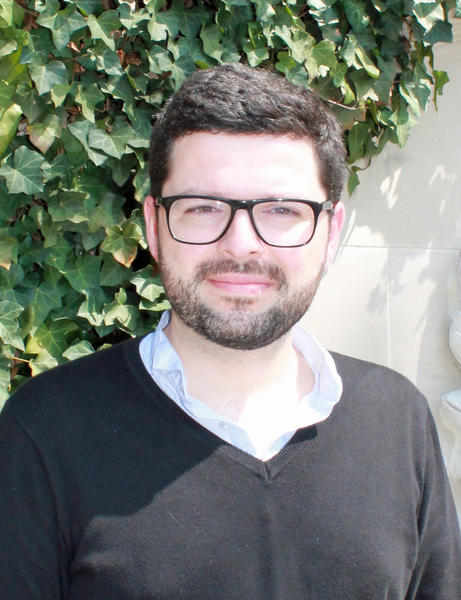 Dr. Wilfried Zeisler became Hillwood's curator of 19th century art in February 2014, having served as the Museum's first curatorial fellow in early 2013. He is a graduate from the Sorbonne University and from the Ecole du Louvre, Paris, and is a scholar of French and Russian art. His dissertation was titled "The purchases of French 'objets d'art' by the Russian Court, 1881-1917."  Wilfried has worked as a research lecturer at the Ecole du Louvre and Sorbonne University in Paris. Wilfried's book French Objets d'art and Luxury Goods in Russia (1881-1917) was published in French in 2014. Wilfried has written widely on decorative arts in France and Russia, including a 2010 book on ceramics and several articles. He has contributed to more than 10 exhibition catalogs, and has curated exhibitions in Paris and Monaco. He is the curator of Splendor and Surprise: Elegant Containers, Antique to Modern.
Liana Paredes is Hillwood's director of collections and chief curator. She holds an MA in Art History from the Complutense University in Madrid. Her ensuing studies at the Sotheby's Institute in London oriented her curatorial career towards the decorative arts. In the late 1980s Liana worked at the Fogg Museum of Art, Harvard University, and at the Boston Museum of Fine Arts in its European Decorative Arts Department. Liana has been at Hillwood since 1991. With Anne Odom, she co-curated and co-authored A Taste for Splendor; that publication features the most important works of art of Hillwood's collection. She has lectured and published extensively in the field of French decorative arts, decorative interiors and jewelry. She is also the author of French Furniture in the Collection of Hillwood Museum & Gardens. In Paris on the Potomac (2007), Liana published her research on the subject of French influences on architectural interiors in Washington D.C. Liana was the organizing curator of Sèvres Then & Now: Tradition and Innovation in Porcelain, 1750-2000 and the author of the accompanying catalogue. In 2014, Liana curated Cartier: Marjorie Merriweather Post's Dazzling Gems. Her 2012 exhibition project, Prêt-à-Papier: The Exquisite Art of Isabelle de Borchgrave marked the first contemporary initiative for the museum. 
Splendor and Surprise Programming:
Three dynamic programs in late March explore the themes of Splendor and Surprise. Attend all three programs at a discounted rate.
Tuesday, March 17: Lecture and Object Study: Splendor and Surprise
Tuesday, March 24: Box Beautiful, by Danielle Kisluk-Grosheide
Tuesday, March 31: Lecture and Film Screening: Fabergé: A Life Of Its Own
Lecture and Object Study: Splendor and Surprise