Great Homes and Gardens Lecture Series: Doris Duke's Shangri La, by Thomas Mellins
6-6:45 pm     Member's reception with the speaker, Mansion open for touring
7-8 pm          Lecture (seating opens at 6:45 pm)   
8 pm             Book Signing: Doris Duke's Shangri La: A House in Paradise: Architecture, Landscape, and Islamic Art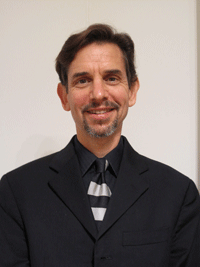 About the speaker:
Thomas Mellins is an architectural historian, author, and exhibition curator. He is the co-author, with Robert A.M. Stern and others, of three volumes in an award-wining book series on the architecture and urbanism of New York City: New York 1880, New York 1930, and New York 1960. In 2011, Mr. Mellins curated "The New York Public Library: Celebrating 100 Years," which attracted nearly 700,000 visitors to become the most heavily attended exhibition in the library's history. Mr. Mellins has also co-curated exhibitions at the Museum of Arts and Design in New York, the Museum of the City of New York, Yale University, and the National Building Museum in Washington, DC.
About the Great Homes and Garden's Lecture Series:
The winter chill of February means spring is not far behind. Gather inspiration and immerse yourself in the beauty of some of America's most splendid homes and gardens with this four-part lecture series.
Thursday, February 6: Longwood Gardens—100+ Years of Garden Splendor, by Colvin Randall
Wednesday, February 19: Winterthur: An American House and Garden, by Christopher Strand
Thursday, February 27: Doris Duke's Shangri La, by Thomas Mellins
Rescheduled
Tuesday, March 4: The Golden Age of American Gardens, by Eleanor Weller Reade
Great Homes and Gardens Lecture Series: Doris Duke's Shangri La, by Thomas Mellins