Naumkeag: Garden Conservation as Fine Art, by Lucinda A. Brockway
About the Speaker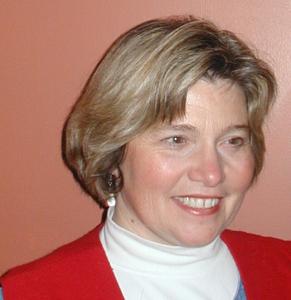 Lucinda A. Brockway is the Program Director for Cultural Resources at The Trustees of Reservations where she is responsible for 112 properties and 25,000 acres of Massachusetts cultural landscape. Naumkeag is one of five national historic landmarks under her supervision. One of the first land conservation organizations, The Trustees celebrates the juxtaposition and delicate balance between preservation, conservation, and sustainability in all of their work. A summa cum laude graduate of the University of Rhode Island and Boston University, Brockway ran her own firm, Past Designs (Kennebunk ME) for twenty-five years before joining The Trustees. Her design work includes such well-known public projects as Fort Ticonderoga's garrison grounds (Ticonderoga NY), Newport's public and private Bellevue Avenue estates, and several projects for the National Trust for Historic Preservation. She is the author of two books, A Favorite Place of Resort for Strangers (Fort Ticonderoga 2001), and Gardens of the New Republic (May 2004). Her work has been featured in Old House Journal, Victoria Magazine, Colonial Homes, Nineteenth Century and Accent as well as innumerable professional and trade publications. She serves on the Board of Governors for the Decorative Arts Trust, the Mount Auburn Visiting Council and serves as an instructor for the National Preservation Institute (Alexandria VA). Her work has been recognized by the Garden Club of America, the American Society of Landscape Architects, the Preservation League of New York State, the State of New Jersey and the Massachusetts Historic Commission.  
About the Great Homes and Gardens Lecture Series
Escape February's chill and immerse yourself in the stories of luscious garden estates.
Tuesday, February 3: A Visit to Château du Grand-Lucé: Restoring and Decorating a Great Country House, by Timothy Corrigan
Thursday, February 12: A Tradition of Change: How The Huntington Embraces History and Modernity, by Jim Folsom
Thursday, February 19: Visions of Vizcaya: A Passion for the Past, by Ian Simpkins
Thursday, February 26: Naumkeag: Garden Conservation as Fine Art, by Lucinda A. Brockway
Sponsored By

Naumkeag: Garden Conservation as Fine Art, by Lucinda A. Brockway