Sunnylands: America's Midcentury Masterpiece
Sunnylands: America's Midcentury Masterpiece
Sunnylands, the winter home of Walter and Leonore Annenberg from 1966 until 2009, reflects the vision of its owners and design team—architect A. Quincy Jones, interior designer William Haines, and golf course designer Dick Wilson.  The midcentury modern estate has been transformed into a high-level retreat and an historic site open for public tours.  Janice Lyle, director of Sunnylands Center & Gardens, will explore the history of the property, its changes over time, and the practices now used to preserve the fragile fabrics, interior furnishings, art collection, and cultural landscape.
Event Timeline
5:30-6:30 p.m.: Mansion and Friends and Fashion open for self-guided touring
6:30-7:30 p.m.: Lecture
7:30 p.m.: Book Signing. Sunnylands: America's Midcentury Masterpiece is available in the Museum Shop
About the Speaker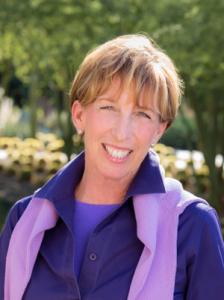 Janice Lyle received her master of arts and her Ph.D. in art history from the University of California, Santa Barbara.  She is currently director of Sunnylands Center & Gardens.  In her eight years with this project, she has guided the development of the new visitor center, nine-acre garden, and restoration of the historic house and grounds.  She is responsible for public programming at Sunnylands, including tours of the historic estate, Center exhibitions, talks and classes, as well as publications that interpret the Annenberg story. 
Prior to joining the Annenberg Foundation Trust at Sunnylands, Janice was executive director of the Palm Springs Desert (now Art) Museum from 1994 to 2007 and director of public programs for the previous ten years.  She has lectured extensively on modern architecture, preservation, and museum topics; written numerous articles (including on her experience living in Frey House II); and served on numerous nonprofit boards, including a stint as president of the California Association of Museums.
About the Great Homes and Gardens Series
Escape the cold Washington winter and immerse yourself in the stories of luscious garden estates.
Tuesday, February 7: Tony Duquette: Wild Child of Hollywood Design, with Hutton Wilkinson
Thursday, February 16: Kykuit: The Rockefeller Estate, with Cynthia Altman
Thursday, February 23: Gardens of Secret Delights: French Gardens Before and After Hausmann's Paris, with Zahid Sardar
Tuesday, February 28: Sunnylands: America's Midcentury Masterpiece, with Janice Lyle
Sunnylands: America's Midcentury Masterpiece