Kykuit: The Rockefeller Estate
Kykuit: The Rockefeller Estate
Event Timeline
5:30-6:30 p.m.: Mansion open for self-guided touring
6:30-7:30 p.m.: Lecture and simulcast viewing
Kykuit was home to four generations of Rockefeller family and today is a National Trust site, welcoming the public May through October.  The house, designed by Delano and Aldrich, is set on the highest point in the area, a hill that the early Dutch settlers called "Kaakout," meaning look-out.  Views extend west across the Hudson to the cliffs of the Palisades and to the mountains beyond.  The Beaux-arts gardens were laid out by architect William Welles Bosworth.  This evening will provide a window to the collections fine and decorative art—Chinese and European ceramics in the house, mid-20th century paintings, sculpture and tapestries in the galleries, and classical and modern sculpture throughout the gardens.   
About the Speaker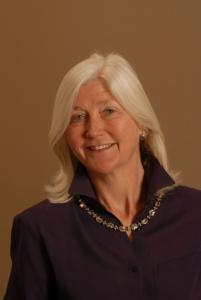 Cynthia Bronson Altman has been curator of the collections at Kykuit, the Rockefeller home in Pocantico Hills, for the Rockefeller Brothers Fund since 1991, and for the Rockefeller family for several years prior.  Altman oversees the conservation and care of the collections of 20th Century outdoor sculpture, the fountains and sculptural elements in the gardens, and the fine and decorative arts within the house.  She has published and lectured on the history of the collections and gardens, the Picasso tapestries, the Japanese Garden at Pocantico, and has arranged exhibitions at Pocantico, the New York offices of the RBF, and at Rockefeller University, where she serves as curatorial advisor.  She also has advised on curatorial issues for the National Trust at Philip Johnson's Glass House.  Altman is on the board of the Japanese Art Society of America and has served on the exhibitions committee of the International Center for Photography.  She is a graduate of Middlebury College, and received an M.A. in art history from Columbia University specializing in Asian art.
About the Great Homes and Gardens Series
Escape the cold Washington winter and immerse yourself in the stories of luscious garden estates.
Tuesday, February 7: Tony Duquette: Wild Child of Hollywood Design, with Hutton Wilkinson
Thursday, February 16: Kykuit: The Rockefeller Estate, with Cynthia Altman
Thursday, February 23: Gardens of Secret Delights: French Gardens Before and After Hausmann's Paris, with Zahid Sardar
Tuesday, February 28: Sunnylands: America's Midcentury Masterpiece, with Janice Lyle
Kykuit: The Rockefeller Estate