Virtual Holiday Décor Tour | Ami Wilber
Immerse yourself in Hillwood's holiday spirit from home! 
Feast your eyes on Hillwood's elaborate Christmas trees and soak in their layered details with Ami Wilber, event and décor designer on this virtual tour. 
Ami will answer your questions in real time while sharing her approach to blending holiday favorites and a fresh twist each season.   
CONNECTING WITH ZOOM 
This virtual tour is presented live via Zoom. Participants can submit questions via the chat feature. 
Registered users will be emailed a link to join this Zoom program. To get started, please download Zoom on your chosen device and explore the Frequently Asked Questions. This program will be recorded. 
ABOUT THE PRESENTER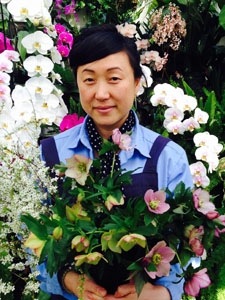 Ami Wilber (she/her) became the floral and event décor designer at Hillwood in November 2016. Ami has years of experience as a floral designer. She received a bachelor's degree in fine art from Miami University of Ohio and a Master's of Fine Arts from the Rochester Institute of Technology, School for American Crafts. Prior to joining Hillwood, Ami created sculptures and exhibited her installations at galleries and public spaces in Washington, DC. 
Virtual Holiday Décor Tour | Ami Wilber