Livestream Lecture | Paris Fashion in the 1920s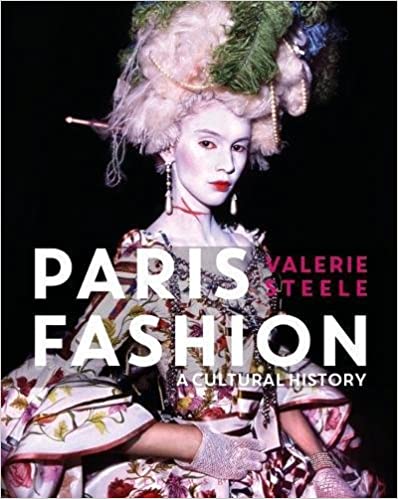 Explore the relationship between Parisian fashion, culture, and society in the 1920s with Valerie Steele, who has addressed the topic in several books and exhibitions including Paris Fashion: A Cultural History. Steele draws particular attention to the role of female designers in the creation of the image of the New Woman. Although Gabrielle "Coco" Chanel is the most famous couturière of the 1920s, she was hardly alone. Indeed, a "regiment of women" dominated the fashion system in the years "between Poiret's harem and Dior's New Look." 
Valerie Steele's 2019 book, Paris: Capital of Fashion, is available from the museum shop.
CONNECTING WITH ZOOM
This virtual lecture is presented live via Zoom. Participants can submit questions via the chat feature.
Registered users will be emailed a link to join this Zoom program. To get started, please download Zoom on your chosen device and explore the Frequently Asked Questions. This program will be recorded.
ABOUT THE SPEAKER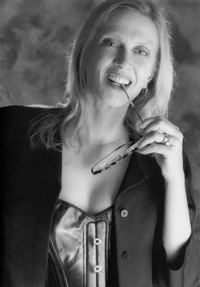 Valerie Steele is director and chief curator of The Museum at the Fashion Institute of Technology, where she has organized more than two dozen exhibitions since 1997, including The Corset: Fashioning the Body; Gothic: Dark Glamour; A Queer History of Fashion: From the Closet to the Catwalk; Pink: The History of a Punk, Pretty, Powerful Color; and Paris, Capital of Fashion.  
She is also the author or editor of more than 25 books, including Paris Fashion, Women of Fashion, Fetish: Fashion, Sex and Power, The Corset, The Berg Companion to Fashion, and Fashion Designers A-Z: The Collection of The Museum at FIT. Her books have been translated into Chinese, French, German, Italian, Portuguese, Russian, and Spanish. In addition, she is founder and editor in chief of Fashion Theory: The Journal of Dress, Body & Culture, the first scholarly journal in Fashion Studies.  
Steele combines serious scholarship (and a Yale PhD) with the rare ability to communicate with general audiences. As author, curator, editor, and public intellectual, Valerie Steele has been instrumental in creating the modern field of fashion studies and in raising awareness of the cultural significance of fashion. She has appeared on many television programs, including The Oprah Winfrey Show and Undressed: The Story of Fashion.  Described in The Washington Post as one of "fashion's brainiest women" and by Suzy Menkes as "The Freud of Fashion," she was listed as one of "The People Shaping the Global Fashion Industry" in the Business of Fashion 500: (2014 to the present).
ROARING TWENTIES LECTURE SERIES
Tuesday, October 5: "Ethereal Frocks and Two Perfectly Matched Strings of Pearls:" Post and her Fashionable Daughters in the Roaring Twenties with Megan Martinelli
Thursday, October 14: Harlem Renaissance: Yesterday and Today with Robert O'Meally
Thursday, October 21: The Jazz Age: American Style in the 1920s with Stephen Harrison
Tuesday, October 26: Paris Fashion in the 1920s with Valerie Steele
 
Related Programs
Tue, Oct 5 - Tue, Oct 26 2021, All day
Livestream Lecture | Paris Fashion in the 1920s