Virtual Artist's Talk with Chris Antemann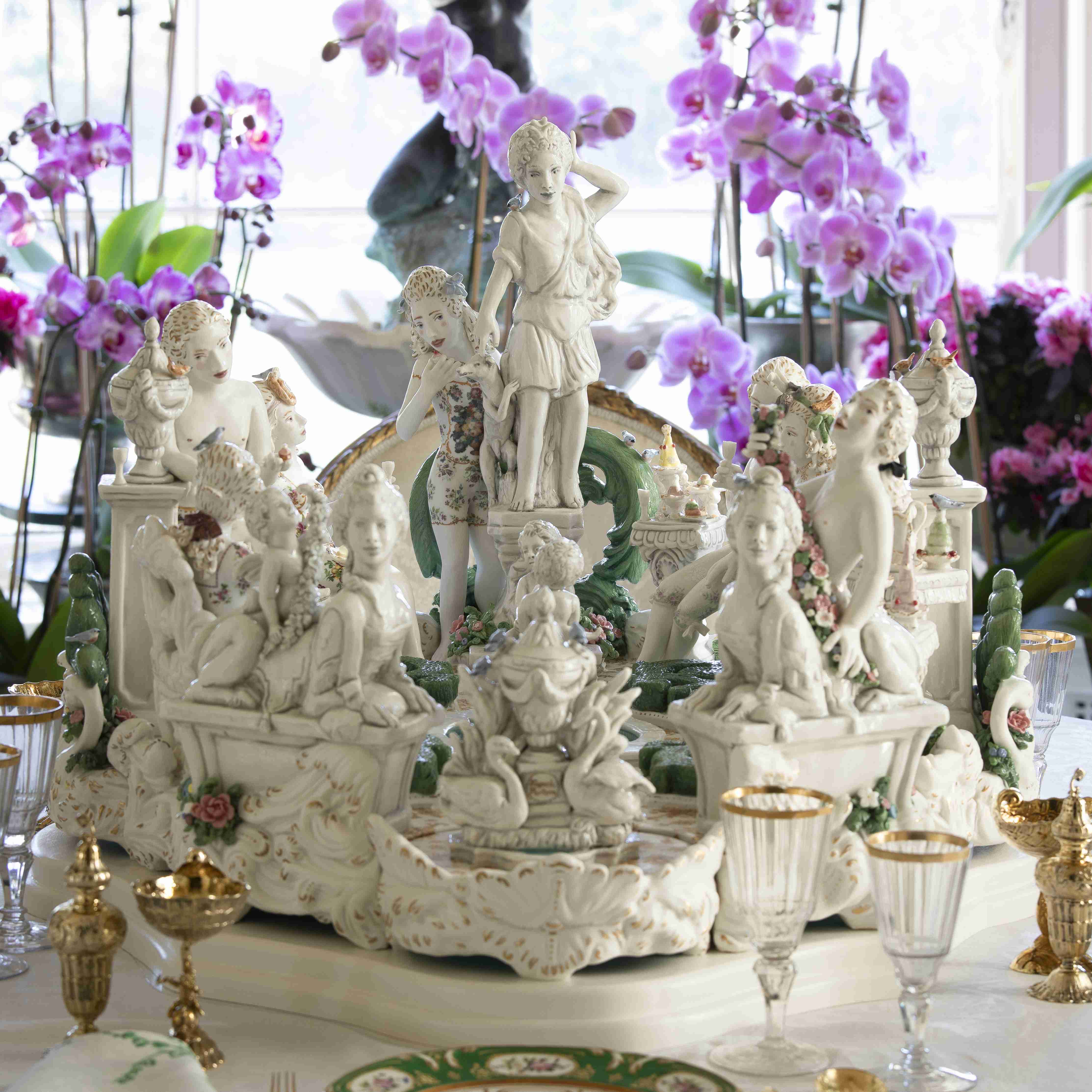 In this lecture celebrating the installation of two elaborate centerpieces in the dining and breakfast rooms as part of The Luxury of Clay: Porcelain Past and Present, artist Chris Antemann describes the development of her ceramic artwork inspired by eighteenth-century porcelain figures. She will discuss how she drew inspiration from Hillwood's French parterre, porcelain collection, and interiors, as well as many other sources for her sculptural tableaux and complex process of constructing them. Learn how Chris crafts new narratives from historical forms, informed by her ten-year collaboration on unique and limited edition artworks with MEISSEN, Europe's oldest porcelain manufactory.  
CONNECTING WITH ZOOM
This virtual lecture is presented live via Zoom. Participants can submit questions via the Q&A feature.
Registered users will be emailed a link to join this Zoom program. To get started, please download Zoom on your chosen device and explore the Frequently Asked Questions. This program will be recorded.
ABOUT THE SPEAKER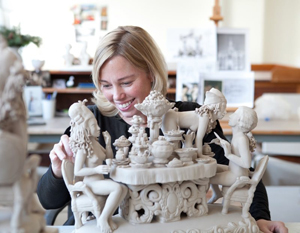 Chris Antemann (b. 1970), an Oregon-based artist, is known for her work inspired by eighteenth-century porcelain figurines. She constructs intricately detailed groups of porcelain figures unified by designs and concepts that reinvent and reinvigorate the figurative tradition of Europe's great porcelain manufactories. Elaborate dinner parties, picnic luncheons, and ornamental gardens serve as stages for the figurines in her creations, which simultaneously examine and parody male and female relationship roles within intimate and playful vignettes of seduction. Antemann's figures convey narratives of domesticity, social etiquette, and taboos while making formal references to eighteenth-century Meissen figurines.
Antemann has produced two porcelain surtouts de table (centerpieces) for presentation in Hillwood's dining and breakfast rooms during the exhibition The Luxury of Clay: Porcelain Past and Present. Inspired by the museum's porcelain collection and gardens, these sculptural tableaux, on display for the first time, represent some of Antemann's largest and most ambitious works to date.  
Antemann has exhibited extensively in Asia, Europe, and the United States, and her work can be found in a number of private and public collections. She has held residencies through the Archie Bray Foundation and the John Michael Kohler Arts Center, the latter residency funded by the National Endowment for the Arts. For the past ten years, Antemann has collaborated with MEISSEN, Europe's oldest porcelain manufactory, to produce unique and limited edition artworks. The experience provided Antemann the opportunity to create her largest installation, Forbidden Fruit: Chris Antemann at Meissen (2012), which traveled for three years in the United States, culminating in an exhibition at the State Hermitage Museum, St. Petersburg, in 2019. Antemann's work will be exhibited at the Venice Biennale in spring 2022 and then at the Meissen Museum, from July 2022 to March 2023, in an exhibition celebrating the tenth anniversary of the collaboration between the artist and the manufactory.
Photos courtesy of Chris Antemann.
 
Related Programs
Wed, Mar 23 - Thu, Apr 21 2022, All day
Explore stories behind porcelain past and present.
Virtual Artist's Talk with Chris Antemann