"The Porcelain Sickness" in the Gilded Age
La Maladie de Porcelain: The Porcelain Collections of Consuelo Vanderbilt, Anna Thompson Dodge, and Marjorie Merriweather Post
This lecture will explore the porcelain collections of Consuelo Vanderbilt (1877-1964), the original American "Dollar Heiress"; Anna Thompson Dodge (1871-1970), heiress to one of America's great automotive fortunes; and businesswoman, collector, and philanthropist Marjorie Merriweather Post (1887-1973), while placing Post in the context of these two contemporary female collectors and society figures of the day. All three women decorated multiple residences with eighteenth-century furnishings and each had a passion for porcelain. Vanderbilt served as a particularly relevant collecting model for Post who owned eighteenth-century French decorative arts from Vanderbilt's collection, including an important Vincennes porcelain tureen and platter featured in The Luxury of Clay: Porcelain Past and Present.
HYBRID PROGRAM
This lecture will be presented in the theater in the Ellen MacNeille Charles Visitor Center, and will be livestreamed via Zoom. Visitors can submit questions for the speakers from any location. 
Proof of full vaccination against COVID-19 is required to attend this onsite program at Hillwood. Patrons must display a physical or digital copy of their vaccination card/record and a government-issued ID, such as a driver's license with the same name upon arrival at the program. Ticket purchasers are responsible for communicating these rules to whomever they provide tickets. The vaccine requirement also applies to speakers and staff.
Click here to see how Hillwood is following the latest health and safety guidance.
IN-PERSON TIMELINE
5:30–6:30 p.m.        Explore Hillwood
•    Self-guided touring of mansion, gardens, greenhouse, and The Luxury of Clay 
•    Find the perfect memento from your visit at the museum shop 
6:30–7:30 p.m.        Lecture in the visitor center theater
 
ABOUT THE SPEAKER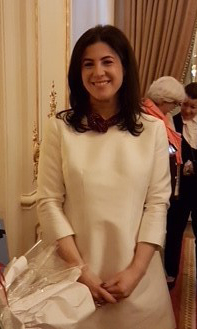 Rebecca Tilles is Hillwood's curator of 18th-century French and Western European fine and decorative arts. She is the curator of Kristine Mays: Rich Soil (2021) and The Luxury of Clay: Porcelain Past and Present (February 16-June 26, 2022). Rebecca is also organizing a spotlight exhibition entitled Marjorie Merriweather Post and the Diplomacy of Philanthropy, in partnership with the State Department, at the National Museum of American Diplomacy in Washington, D.C. Rebecca completed her PhD in Art History from the University of Sussex (2019) where her dissertation was entitled George and Florence Blumenthal: A Collecting Partnership in the Gilded Age, 1858-1941. She holds a BA (with honors) in French and French Cultural Studies from Wellesley College (2003), an MA in European Decorative Arts from The Bard Graduate Center in New York (2007), and studied at the Ecole du Louvre, Paris. 
Related Programs
Wed, Mar 23 - Thu, Apr 21 2022, All day
Explore stories behind porcelain past and present.
"The Porcelain Sickness" in the Gilded Age