Frederick J. Fisher Lecture | Before Hillwood: A History of this Land
The ninth annual Frederick J. Fisher lecture, inspired by Kristine Mays: Rich Soil's invitation to remember and honor those ancestors who have walked this land before us, will explore more about those who have previously cared for the land Hillwood now stewards.
Dr. Elizabeth Rule, the program's first speaker, will explore the history and legacy of the Native peoples on whose ancestral land Hillwood now stands, and discuss the historical, as well as contemporary, contributions by Indigenous communities to the shaping of Washington, D.C.
Dr. Wilfried Zeisler will then explore the stories of those who have been on Hillwood's twenty-five acres since the late 1700s, including the Peirce family and the people they enslaved, the Erwins from whom Marjorie Post purchased Hillwood, and Marjorie Post and her staff. 
PROGRAM TIMELINE 
6:30-7:30 p.m. Lecture
25 minutes from Dr. Elizabeth Rule
25 minutes from Dr. Wilfried Zeisler
Moderated Q&A
HYBRID PROGRAM
This lecture will be presented in Hillwood's visitor center theater with an in-person audience and livestreamed via Zoom. Visitors can submit questions for the speakers from any location. 
Proof of full vaccination against COVID-19 is required to attend this onsite program at Hillwood. Patrons must display a physical or digital copy of their vaccination card/record and a government-issued ID, such as a driver's license with the same name upon arrival at the program. Ticket purchasers are responsible for communicating these rules to whomever they provide tickets. The vaccine requirement also applies to speakers and staff.
Click here to see how Hillwood is following the latest health and safety guidance.
IN-PERSON TIMELINE
5:30–6:30 p.m.      Explore Hillwood
6–6:30 p.m.           Reception
All attendees are invited to a free reception to celebrate and honor Frederick J. Fisher, for whom the lecture is named.
6:30–7:30 p.m.      Lecture in the visitor center theater
ABOUT THE SPEAKERS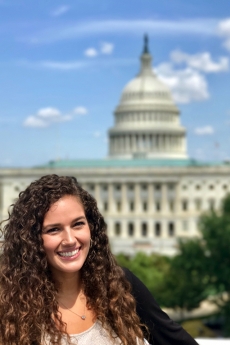 Dr. Elizabeth Rule (enrolled citizen, Chickasaw Nation) is entering her first year as an Assistant Professor of Critical Race, Gender, and Culture Studies at American University. She is also currently a MIT Indigenous Communities Fellow and the creator of the Guide to Indigenous DC mobile application. Rule's research on issues in the Native American community has been featured in the Washington Post, Matter of Fact with Soledad O'Brien, The Atlantic, Newsy, and NPR. She is also a published author, releasing scholarly articles in American Quarterly and the American Indian Culture and Research Journal. Rule has two forthcoming monographs. The first, Reproducing Resistance: Gendered Violence and Indigenous Nationhood, analyzes the intersection of violence against Native women, reproductive justice, and the Missing and Murdered Indigenous Women; this work received the Julien Mezey Award for best dissertation from the Association for the Study of Law, Culture, and the Humanities in 2020. Rule's second monograph, Indigenous DC: Native Peoples and the Nation's Capital, analyzes historical and contemporary sites of Indigenous importance in the District of Columbia and emphasizes that all American land is Indian land. Previously, Dr. Rule has held posts as Director of the Center for Indigenous Politics and Policy and Faculty in Residence at George Washington University, Postdoctoral Fellow at American University, Ford Foundation Fellow, and Predoctoral Fellow at MIT. Rule received her Ph.D. and M.A. in American Studies from Brown University, and her B.A. from Yale University.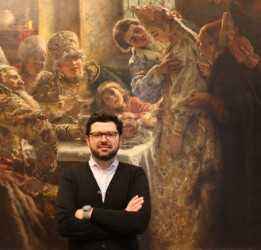 Dr. Wilfried Zeisler is Hillwood's chief curator. He is a graduate of Sorbonne University and the Ecole du Louvre, Paris. Wilfried has written extensively on French and Russian decorative arts, including a 2010 book on French ceramics commemorating the Franco-Russian Alliance, several articles, and contributions to books such as Artistic Luxury Fabergé Tiffany Lalique (2008). Wilfried's dissertation, L'Objet d'art et de luxe français en Russie (1881-1917) [French Objets d'art and Luxury Goods in Russia], was published in Paris in 2014. Since 2009, he has participated in and curated exhibitions in Paris, Monaco, and Washington DC.
At Hillwood, his most recent exhibitions were Fabergé Rediscovered (2018), Bouke de Vries: War and Pieces (2019), Natural Beauties: Exquisite Works of Minerals and Gems (2020), and The Porcelain Flowers of Vladimir Kanevsky (2021). Wilfried co-authored Konstantin Makovsky: The Tsar's Painter in America and Paris (2015), and is the author of Fabergé Rediscovered  and Vivre la Belle Epoque à Paris -- Paul de Russie et Olga Paley, both published in 2018. He is currently working on two book projects, one exploring the connections between the Yusupovs and Parisian culture and the second on the collection of Hillwood's founder, Marjorie Post (co-authored with Hillwood's curatorial team). 
ABOUT THE SERIES
This is the ninth annual lecture honoring the legacy of Hillwood's former executive director, Frederick J. Fisher, who served for twenty years (1990-2010). 
 
Frederick J. Fisher Lecture | Before Hillwood: A History of this Land