Conversation with Allison Pataki, author of The Magnificent Lives of Marjorie Post
Please note that this program has been postponed from early March and will now take place on April 26. 
Join Allison Pataki and Executive Director Kate Markert in conversation about Pataki's new novel, The Magnificent Lives of Marjorie Post.
Hillwood founder Post's insatiable drive, independent thinking, and determination to never take her success for granted inspired best-selling author Allison Pataki's intimate portrait of a larger-than-life woman who embraced her own power and shaped history in the process. 
 
HYBRID PROGRAM
This lecture will be presented in the theater in the Ellen MacNeille Charles Visitor Center, and will be livestreamed via Zoom. Visitors can submit questions for the speakers from any location. 
Proof of full vaccination against COVID-19 is required to attend this onsite program at Hillwood. Patrons must display a physical or digital copy of their vaccination card/record and a government-issued ID, such as a driver's license, with the same name upon arrival at the program. Ticket purchasers are responsible for communicating these rules to whomever they provide tickets. The vaccine requirement also applies to speakers and staff.
Click here to see how Hillwood is following the latest health and safety guidance.
IN-PERSON TIMELINE
5:30–7 p.m. | Explore Hillwood
•    Self-guided touring of mansion, gardens, greenhouse, and The Luxury of Clay 
•    Find the perfect memento from your visit at the museum shop  
6:30-7 p.m. | Wine and cheese reception
7-8 p.m. | Lecture in the theater
8 p.m. | Book signing
•    The Magnificent Lives of Marjorie Post is available in the museum shop
ABOUT THE SPEAKER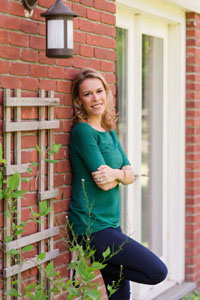 Allison Pataki is the New York Times bestselling author of The Queen's Fortune, The Traitor's Wife, The Accidental Empress, Sisi: Empress on Her Own, Where the Lights Fall, as well as the nonfiction memoir Beauty in the Broken Places and two children's books, Nelly Takes New York and Poppy Takes Paris. Pataki's novels have been translated into twenty languages. A former news writer and producer, she has written for The New York Times, ABC News, The Huffington Post, USA Today, Fox News, and other outlets. Pataki has appeared on The TODAY Show, Good Morning America, Fox & Friends, Good Day New York, Good Day Chicago, and MSNBC's Morning Joe.
Pataki graduated cum laude from Yale University with a major in English and spent several years in journalism before switching to fiction writing. A member of The Historical Novel Society, she lives in New York with her husband and family.
Photo by Tricia McCormack, courtesy of Allison Pataki.
Conversation with Allison Pataki, author of The Magnificent Lives of Marjorie Post