BEAUTY with the Dance Institute of Washington
Please note that this program has been postponed until Wednesday, August 25.
Spend a beautiful summer evening in Hillwood's gardens, picnic on the expansive Lunar Lawn, and enjoy a dance performance presented by the Dance Institute of Washington.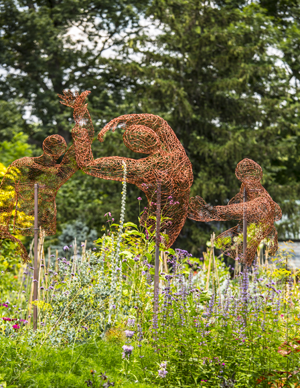 Hillwood founder Marjorie Merriweather Post had a lifelong love of dance, and served on the board of the Washington School of Ballet foundation; the foundation made certain that the school was non-segregated, and that it awarded scholarships without regard to race. 
The Dance Institute of Washington is the leading minority-led, pre-professional dance equity organization in Washington, DC. This performance by upcoming dancers ages 14-18 includes original works which build on the themes and movement of outdoor sculptures in Kristine Mays: Rich Soil.
EVENT TIMELINE
5:30-7 p.m.     Picnic on the Lunar Lawn and explore Hillwood
7 p.m.        Performance begins on the Lunar Lawn stage (approximately 45 minutes long)
8:30 p.m.   Hillwood closes
COVID AND PROGRAM GUIDELINES
This program takes place outdoors, with limited capacity.
Picnicking on the Lunar Lawn is welcome at this program. 

Food and drinks, including beer and wine, will be available for purchase from Merriweather To Go.
Note that our liquor license does not allow patrons to bring in outside alcohol.

Attendees must bring their own lawn chairs or picnic blankets. Hillwood will not provide these materials.
See our visitor guidelines for information about how we are following the latest local and national guidance. Pump hand-sanitizer will be available.
INCLEMENT WEATHER PLAN 
If inclement weather forces us to postpone, the event will be rescheduled on Thursday, August 26.  Registered participants will be notified if the program is rescheduled by 3 p.m. 
Please note that tickets are nonrefundable.
ABOUT DANCE INSTITUTE OF WASHINGTON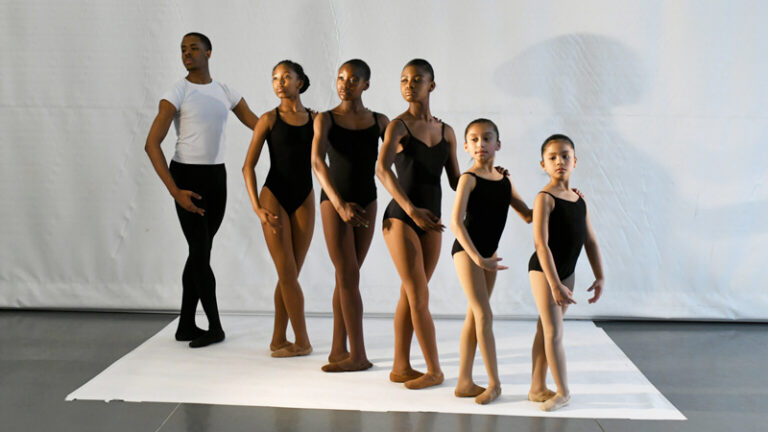 Dance Institute of Washington (DIW) is the leading minority-led, pre-professional dance equity organization in Washington, DC. DIW supports students from underserved communities, balancing artistic excellence at the highest level while building life-long skills and confidence through compassion, empowerment, academic discipline, emotional support and nutritional guidance. Through our innovative DIW Barnes Method, the industry's proven model, our efforts impact and inspire racial and economic equity in dance locally, nationally and across the globe.
Photo credits: Hillwood Estate, Museum & Gardens by Erik Kvaslsvik and courtesy of Dance Institute of Washington
BEAUTY with the Dance Institute of Washington