Dina Merrill Pavilion and Collections & Research Center
Dina Merrill Pavilion and Collections & Research Center
We break ground almost every day here at Hillwood, planting, turning, and cultivating the gardens to maintain them to the pristine standards set by founder Marjorie Merriweather Post for the enjoyment of future generations. In the coming weeks, groundbreaking of another sort will begin on a special project that will enable Hillwood to elevate the standards for collections care and storage, better contribute to research in the field, and inspire and educate the public as Post envisioned. 
Centrally located in existing spaces that will be renovated and repurposed, the Dina Merrill Pavilion and the Collections & Research Center will extend our efforts to engage a broad public and share Hillwood's distinct and important archival and research materials. 
Collections & Research Center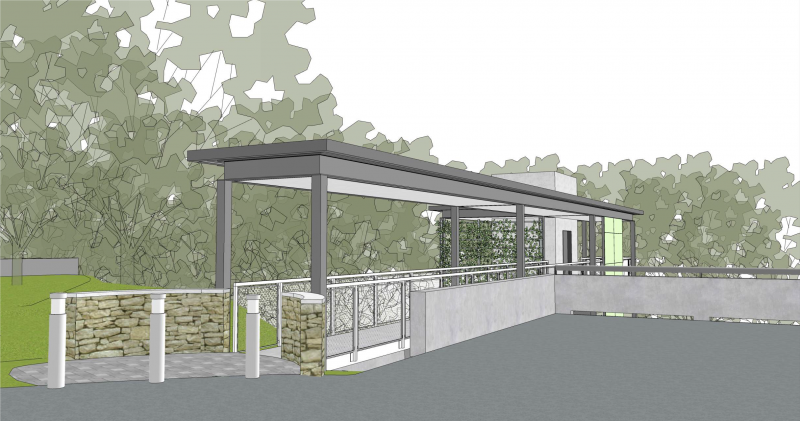 Located adjacent to the visitor center and accessible from the parking deck by elevator and stairwell, the Collections & Research Center will house a new space for the library and archives, collections storage, and a facilities workshop. 
The research library holdings, comprising approximately 38,000 volumes relating primarily to imperial Russian and eighteenth-century decorative arts, will join the primary resource materials related to Post and the institutional history of Hillwood that compose the archives, to form the new research center. Next to and visible from the full-time librarian's office, a new light-filled space will accommodate up to five researchers at a time, enabling greater access to these invaluable resources. A second vault in this state-of-the-art, temperature-controlled space will house larger, organic objects from the collection, such as rugs and furniture, currently stored in the mansion, addressing a critical need identified in a recent collections assessment. Moving pieces to this space—outfitted with specialized equipment to better preserve these important works—also frees space in the mansion to accommodate growing staff and programmatic areas. The east end of this new facility, buffered from the collections storage by the main mechanical space, will hold a new facilities workshop and support spaces for Hillwood's maintenance staff, whose work is critical to maintaining professional museum standards. 
Dina Merrill Pavilion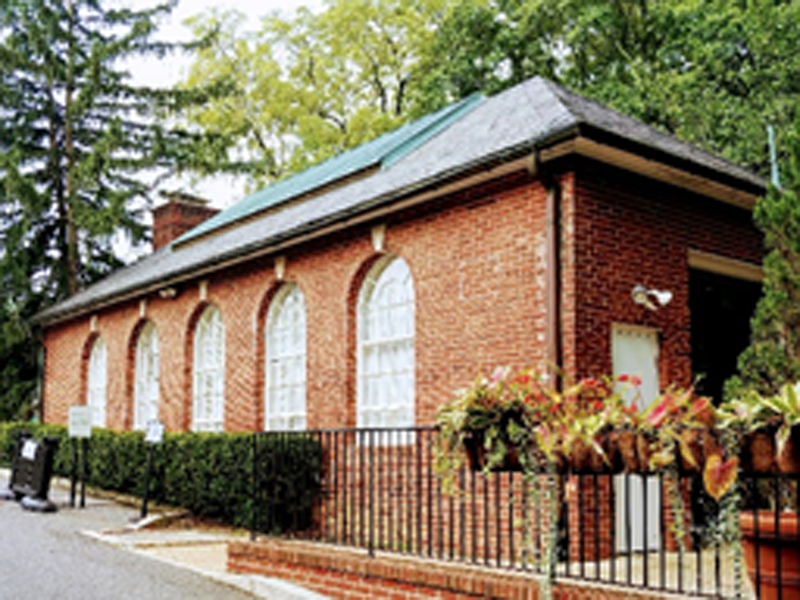 With the facilities functions vacating the space, what is known as the Camellia House will now be home to the Dina Merrill Pavilion, named in memory of Marjorie Merriweather Post's youngest daughter. Built to house Post's prized camellias during the winter, the 800-square-foot light-filled building features large Palladian windows and high ceilings, making it an inviting space for the public to engage in a range of dynamic programs. 
When?
While fall color enlivens the gardens around us, preparations for the Collections & Research Center is already underway, with work continuing through next fall. The transformation of the Dina Merrill Pavilion is scheduled to begin in mid-2020 with completion late next year. 
The good news is that work on this initiative will not disrupt your visit or your enjoyment of the gardens, mansion, Merriweather Café, or Museum Shop. 
Contribute
Hillwood is in the midst of a multi-phased, $9 million capital campaign to fund this initiative. Please consider being a part of our history by helping us raise the remaining $250,000 towards our goal. We thank you for your consideration! Donate online or contact us:
Jan Jensen, Head of Development
jjensen@hillwoodmuseum.org | 202.243.3948
All gifts to the Dina Merrill Pavilion and the Collections & Research Center are fully tax-deductible. In addition to one-time gifts, we welcome pledged contributions that are payable over three years. All donors at $15,000 and higher will be included on a bronze plaque in recognition of their generous support.