Kids Euro Festival: Short Film Series
Sunday 30 October 2016 11:00am - 11:45am
—
Tickets sold out
Free, as part of Kids Euro Festival
Advanced tickets for this show are sold out. There may be walk-in space available the day of the program on a first-come, first-served basis.
Enjoy the following selection of award-winning, family-friendly short films from countries across the European Union.
Grumpy Does Repairs (Bulgaria, 8 min)
Grumpy hates light. An annoying sunbeam keeps disturbing his sleep, so he decides to do some house work to get rid of all the light. However, his efforts have some unexpected results... 
Luka (Ireland, 3 min)
Luka is a nine-year-old boy fascinated by anything that flies. On his way to do an errand he steps into a timeless world of misadventure in a moment of distraction.
Little Pig is Flying (Sweden, 10 min)
A little pig dreams of being able to fly. Her friends laugh at her and tell her that pigs can't fly, so she sets off on a journey, in search of someone to teach her to fly.
Pat & Mat (Czech Republic, 7 min) 
Hapless handymen Pat and Mat set out on a series of home improvement adventures! The bungling brothers must overcome obstacles, learning valuable lessons along the way. Silly, slapstick comedy ensues! 
Qrempucu (Malta, 8 min)
Sweet dreams are made of cheese! Based on a traditional Maltese children's tale about a country mouse who eats the moon (made of cheese) only to realize that it was a big mistake... 
Hey Deer! (Hungary, 7 min)
An adorable, cocoa-drinking deer is eager to tidy his home in the woods.  He shovels in front of his house every day. However, each night there is a suspicious earthquake which causes him to tidy all over again.  This film was the "Cinekid for Professionals" selection for Best European Short Animation Competition.
All films are presented in English language, or have no dialogue.
Recommended for children ages three to ten years old.
After the film screening, explore treasures from around the world in Hillwood's mansion and enjoy the magnificent gardens, including the special exhibition, Four Seasons.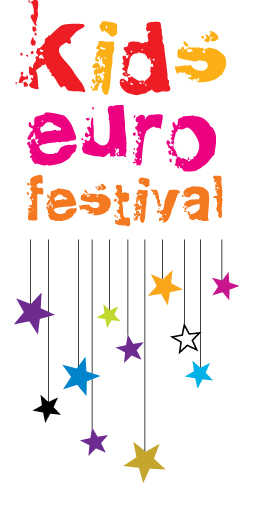 This event is part of the
Kids Euro Festival
taking place throughout the Washington, DC area from October 26 to November 6. The largest children's performing arts festival of its kind in the United States, Kids Euro Festival has annually offered more than 100 free events for children and their families since 2008. 
This Festival is presented by the 28 embassies of the European Union and more than 20 American cultural institutions, and is made possible by the European-American Cultural Foundation in cooperation with the EU Delegation to the United States, Washington Performing Arts, the DC Arts & Humanities Education Collaborative, and DC Public Libraries.
You might be interested in: